The Ultimate Streaming Setup for Beginners
Introduction
Live streaming continues to evolve, offering unprecedented opportunities for content creators. Whether you're a gaming enthusiast, a budding podcaster, or an online educator, a well-equipped streaming setup is your launchpad to success.
In this comprehensive guide, we'll demystify the process of building your ultimate streaming setup. Drawing from personal experience and meticulous research, we'll explore the essential gear, from cameras to microphones, lighting to encoders, and much more.
With the right tools and knowledge, you'll be ready to captivate audiences and make your mark in the digital world. Let's get started!
List of Equipment for a Good Streaming Setup
1. Computer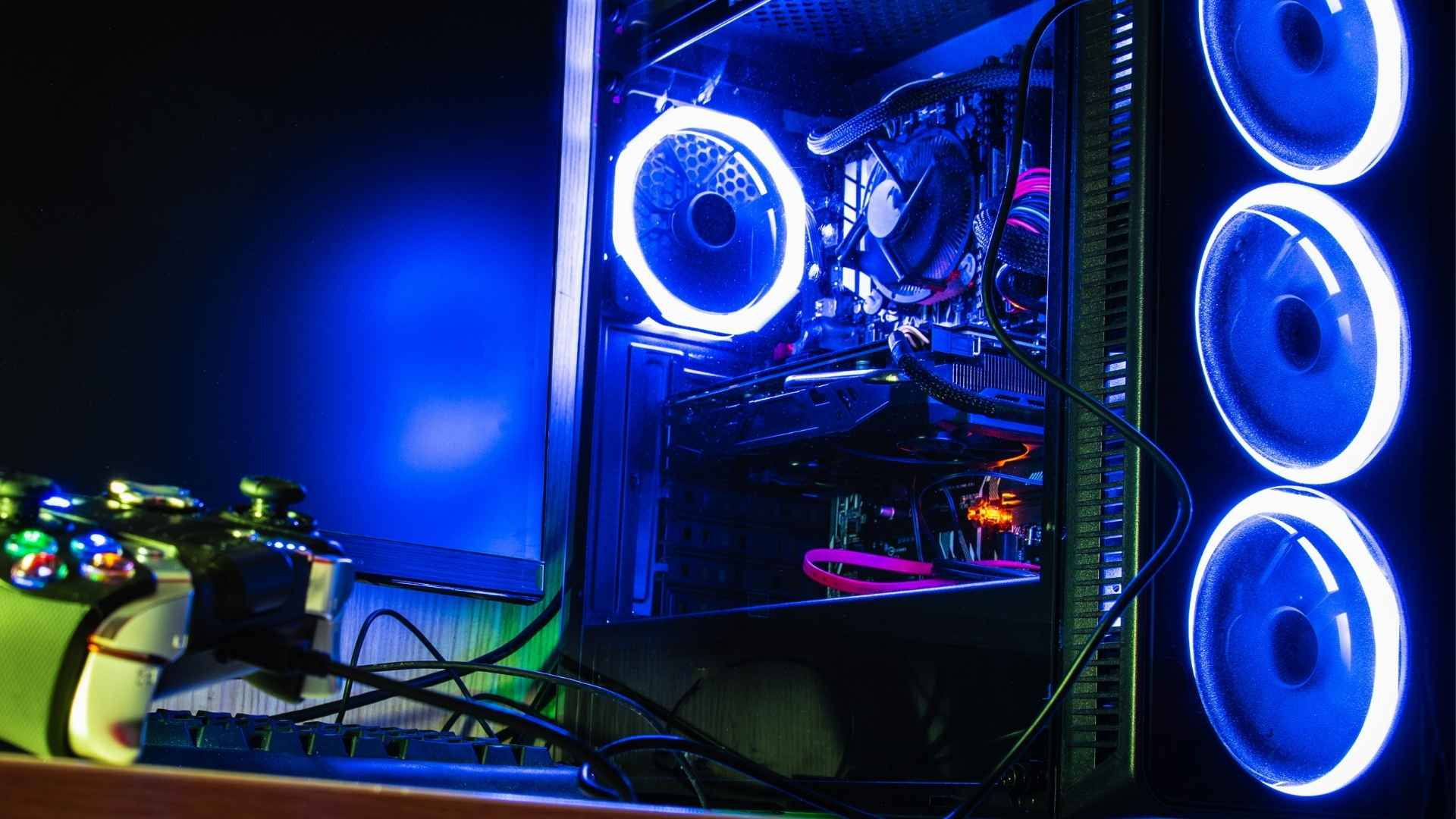 A high-quality computer is the first thing you'll need for your streaming setup. You not only need to run your gameplay at a high-performance level for your live streaming audience, but your computer also needs enough resources to handle other applications like the streaming software, virtual mixer, Discord chat, Spotify stream, and any other random popups and updates that might slow down your computer.
What to look for in a PC or Laptop
CPU (Central Processing Unit): The CPU handles most of the instructions and calculations your computer needs to run your streaming software and games.
For live streaming, you would want a CPU that minimally has six cores, like the AMD Ryzen 5 or Intel i5 7600X. Ideally, get one with eight cores and above, like an Intel i7 or AMD Ryzen 7 7800X3D.
Note: The 3D suffix on the Ryzen 7 7800X3D refers to AMD's 3D V-Cache technology, which gives the Ryzen 7 a whopping 96MB of L3 cache! Even the acclaimed Intel i9-13900K has only 36MB of L3 cache.
GPU (Graphics Processing Unit): The GPU handles the rendering of graphics in your games. A powerful GPU is crucial for gaming streamers, as it allows you to play games at high graphics settings while maintaining a smooth live stream.
Ensure that you minimally have an Nvidia RTX 4060 or an AMD RX 6600 XT, but if you're going to be live streaming at 2K resolution, you should get an RTX 4070 or RX 6800.
RAM (Random Access Memory): RAM is your computer's short-term memory. It temporarily stores data that your CPU may need to access quickly. For live streaming, 16 GB of RAM is usually sufficient, but having 32GB of RAM would be a lot better.
Disk Storage: Your computer's storage is where you save your files and install your software. Having enough storage to save your live streams and clips is important for live streaming. A 500TB or 1TB drive should be sufficient for most streamers. Also, be sure to get a PCIe NVMe SSD, as that would run faster than a SATA SSD.
Recommendations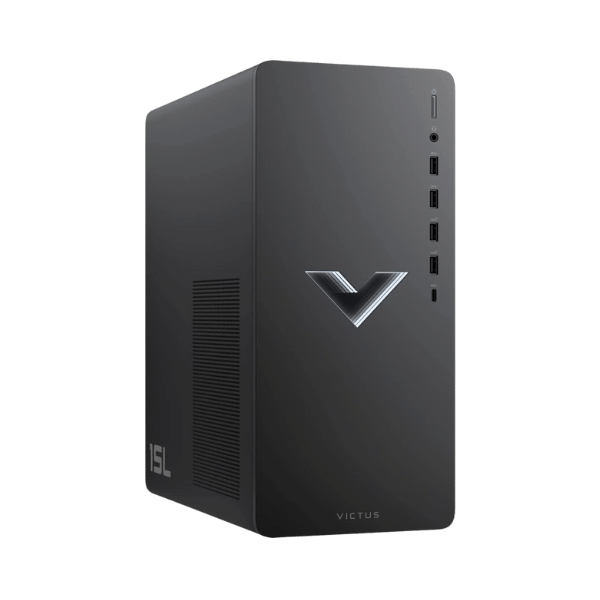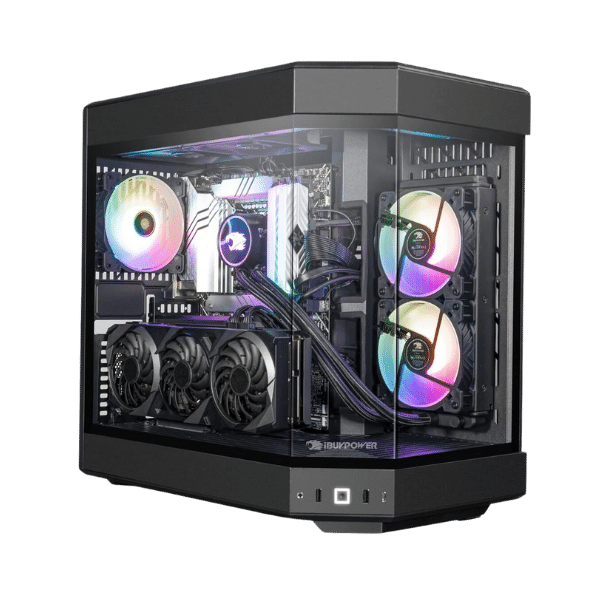 ---
2. Monitor Screen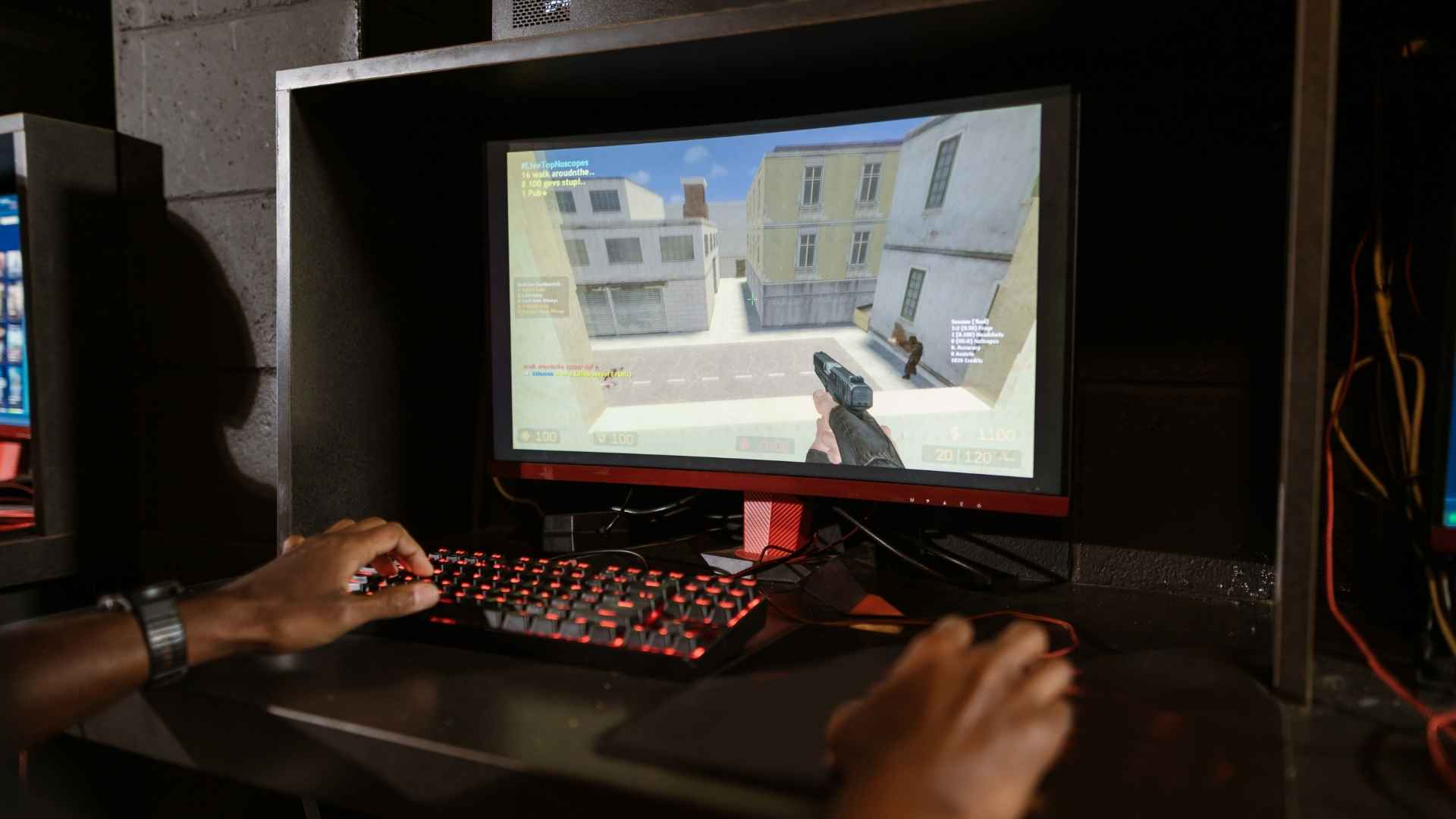 When it comes to a gaming setup, we are often more engrossed with choosing the best CPUs and GPUs for our PC while forgetting that a monitor screen is just as crucial in providing a solid gaming experience.
What to look for in a monitor screen
Screen Size: This is the first thing you'd probably want to look at. While you could use your 15.6″ laptop monitor screen, I think that would hardly be sufficient for gaming. A 27″ monitor screen is ideal, but if you have budget constraints, a 24″ is good enough.
Screen Resolution: These days, nobody would go for anything less than a Full HD (1080p) monitor, but I would suggest a 2K (aka 1440p or QHD) monitor that gives you more details in the imaging. Trust me, once you've tried out 2K or 4K gaming, you'll never want to return to Full HD again.
Refresh Rate: It does not matter if your RTX 3080 GPU can churn out 200 frames per second if your monitor's refresh rate is 60Hz; you're only going to be bottlenecked at 60 FPS. I recommend minimally going for 144Hz as it's pretty common these days, but if you can afford a 240Hz screen, that would be even better.
Panel Type: This is a factor that many people often overlook. The panel type determines the monitor's color accuracy, viewing angles, and response time.
TN panels have faster response times which are great for first-person shooter games but have poorer image quality and color accuracy.
IPS panels offer the best color accuracy and wide viewing angles, making them ideal for live streaming.
VA panels, on the other hand, offer a good balance between IPS and TN panels. They have good contrasts and black uniformity.
OLED panels are the best panel types that provide excellent color accuracy and contrast. They have almost infinite contrast and near instantaneous response times but are often expensive.
Dual Monitors: Also, you would definitely want to consider having dual monitors for your live-streaming setup, especially if you are doing gaming streams.
Your primary monitor would be the high-end one for your gameplay, while the secondary monitor could be a less expensive one for managing your live stream and live chat.
Recommendations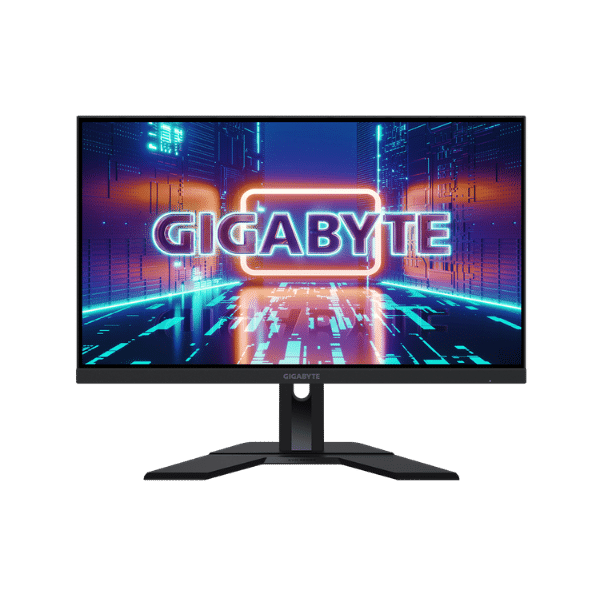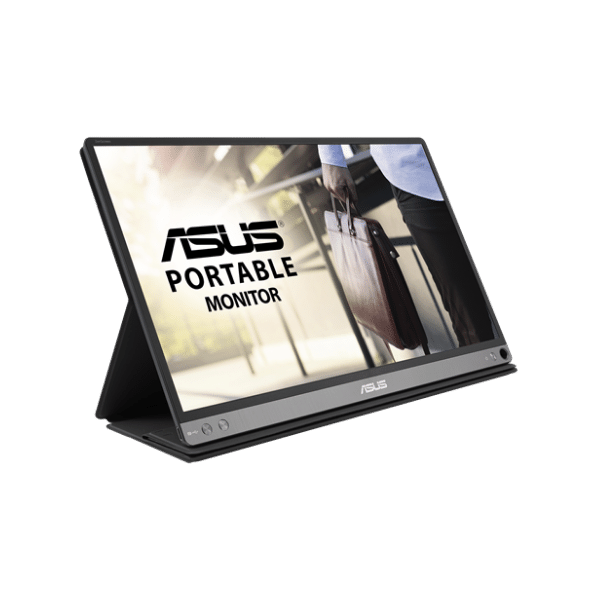 ---
3. Video Camera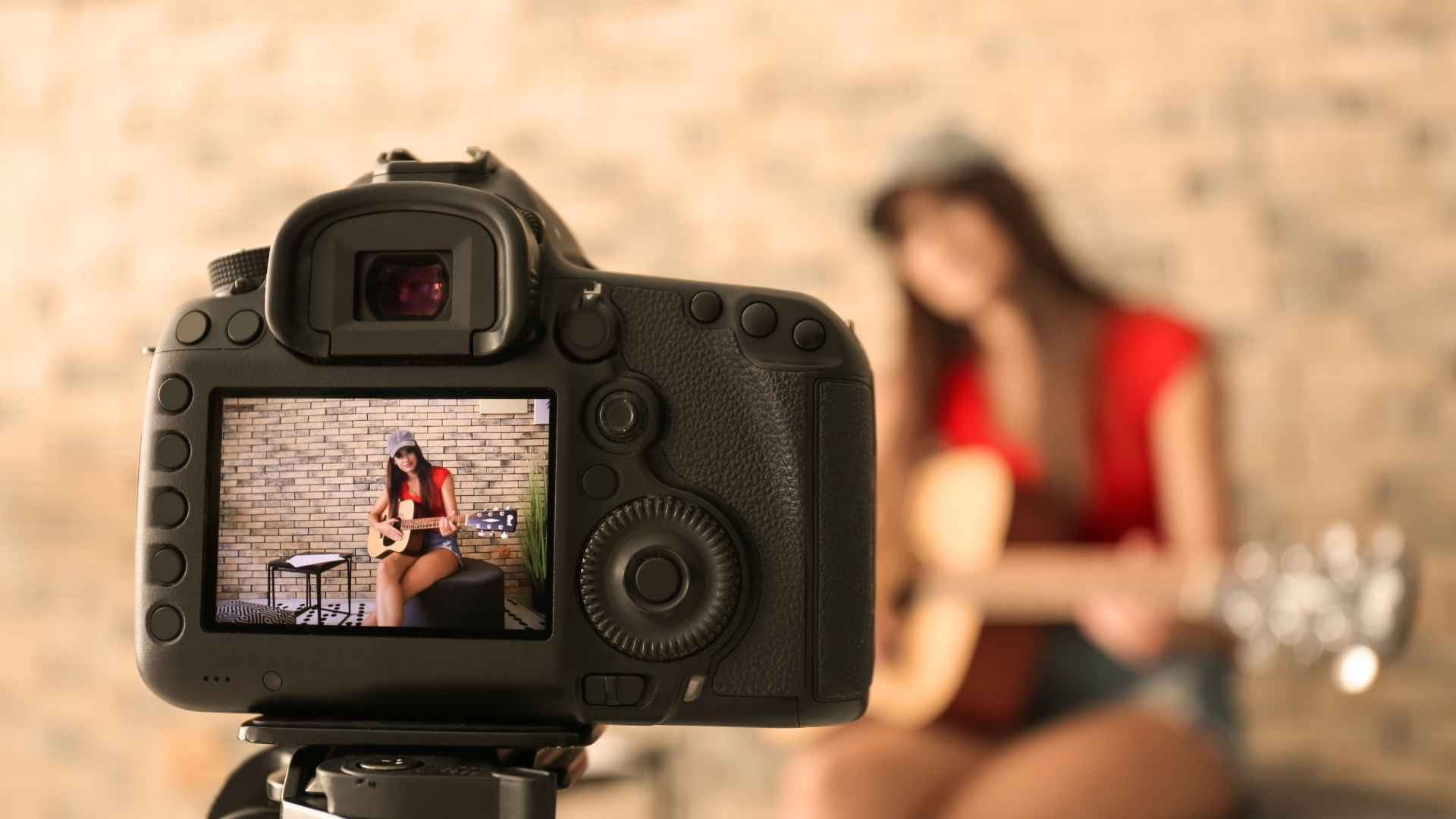 What to look for in a Video camera?
When selecting a video camera for your streaming setup, several factors should be considered. The resolution of the video camera is paramount; minimally, you should aim for 720p and 30 frames per second (fps) to ensure a clear and smooth live stream.
Professional video cameras are expensive, but you can still get high-quality video with a good webcam if you're on a budget.
And if you're doing outdoor vlogging, you can always rely on your smartphone as mobile live-streaming equipment to capture video as long as there is a good internet connection.
Resolution: Ideally, you should aim to use a streaming video camera with full HD 1080p resolution. However, consider investing in a 4K resolution professional video camera if your budget allows. You might ask, "Why should I get a 4K camera when I can only live stream in 1080p?"
The advantage of having a video camera with ultra-high image resolution lies in its ability to zoom closer to your subject while still retaining full HD resolution. This results in crisp, clear, high-quality video. Attempting the same level of zoom with a full HD camera would likely result in a grainy image.
Field of View: This is also important, as it determines how much of the scene the video camera can capture. A wider field of use is usually better so your audience can glimpse your room decorations, RGB lighting, and maybe your shiny Youtube Award.
Autofocus: This is another crucial feature, as it allows the video camera to automatically adjust its focus to keep the subject (that's you!) clear.
Also, if you are using a DSLR or mirrorless camera for live streaming, you would need a video capture card like an Elgato Cam Link 4K to allow your DSLR to be used as a webcam.
Recommendations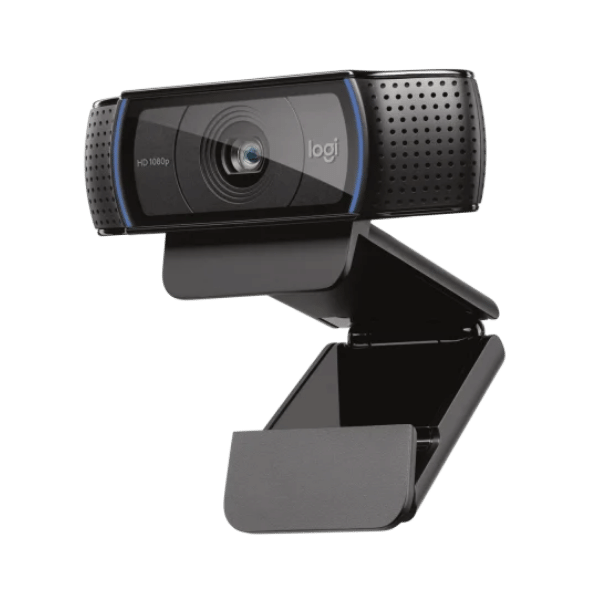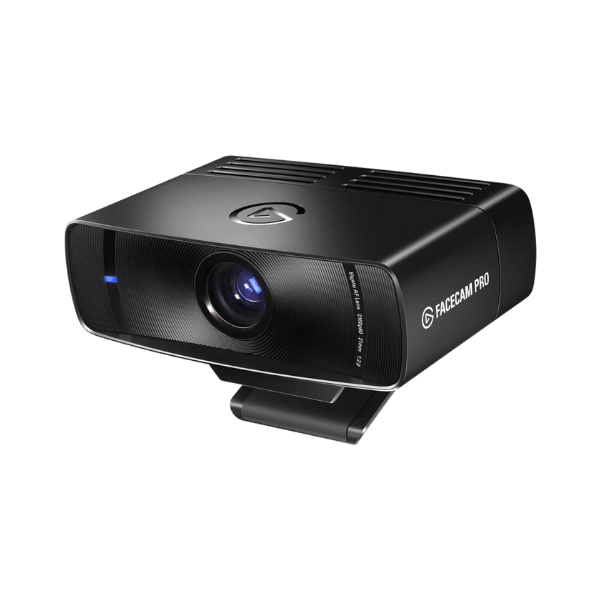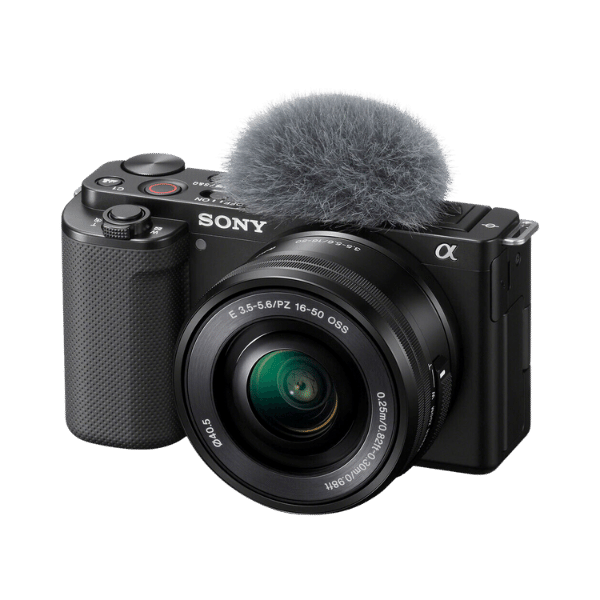 ---
4. Capture Card
A capture card is a device that processes video and audio input from an external source like a DSLR camera or mirrorless camera so it can be viewed on a computer, in simple terms, turning a DSLR camera or mirrorless camera into a webcam.
A capture card is unnecessary if you are using a webcam or have a hardware encoder as part of your live streaming process. However, the latter is more unlikely because it is pretty expensive.
Recommendations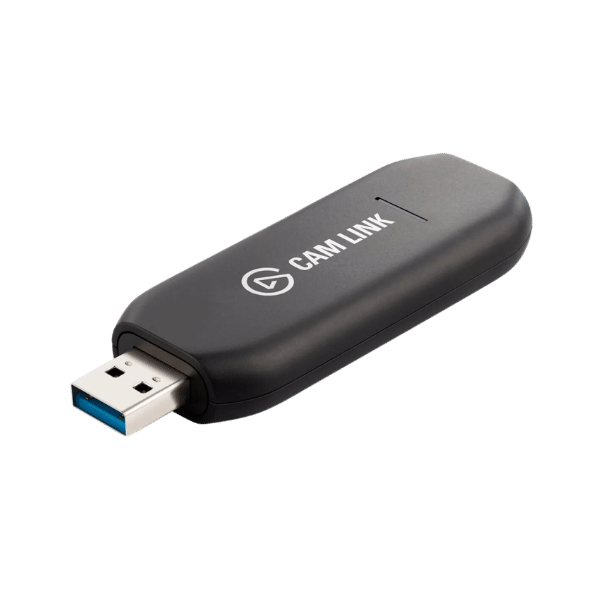 ---
5. Video Switcher
Video switchers allow you to switch between different video sources during live video streams.
This is useful if you have multiple cameras with multiple camera angles or want to switch between your game and other sources.
Recommendations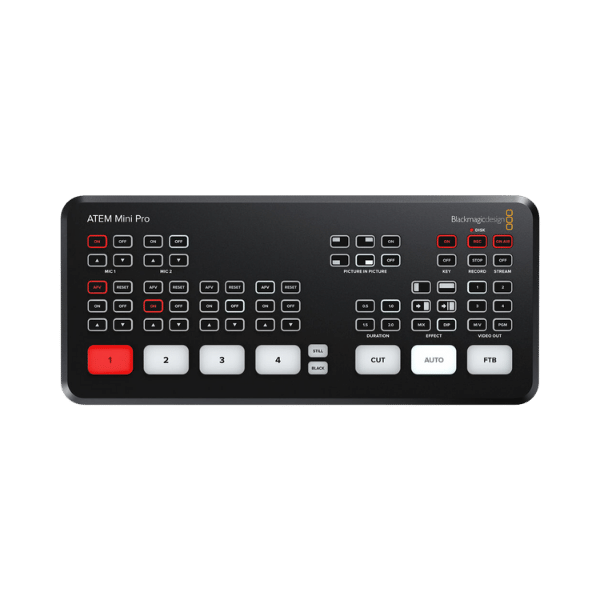 ---
6. Microphone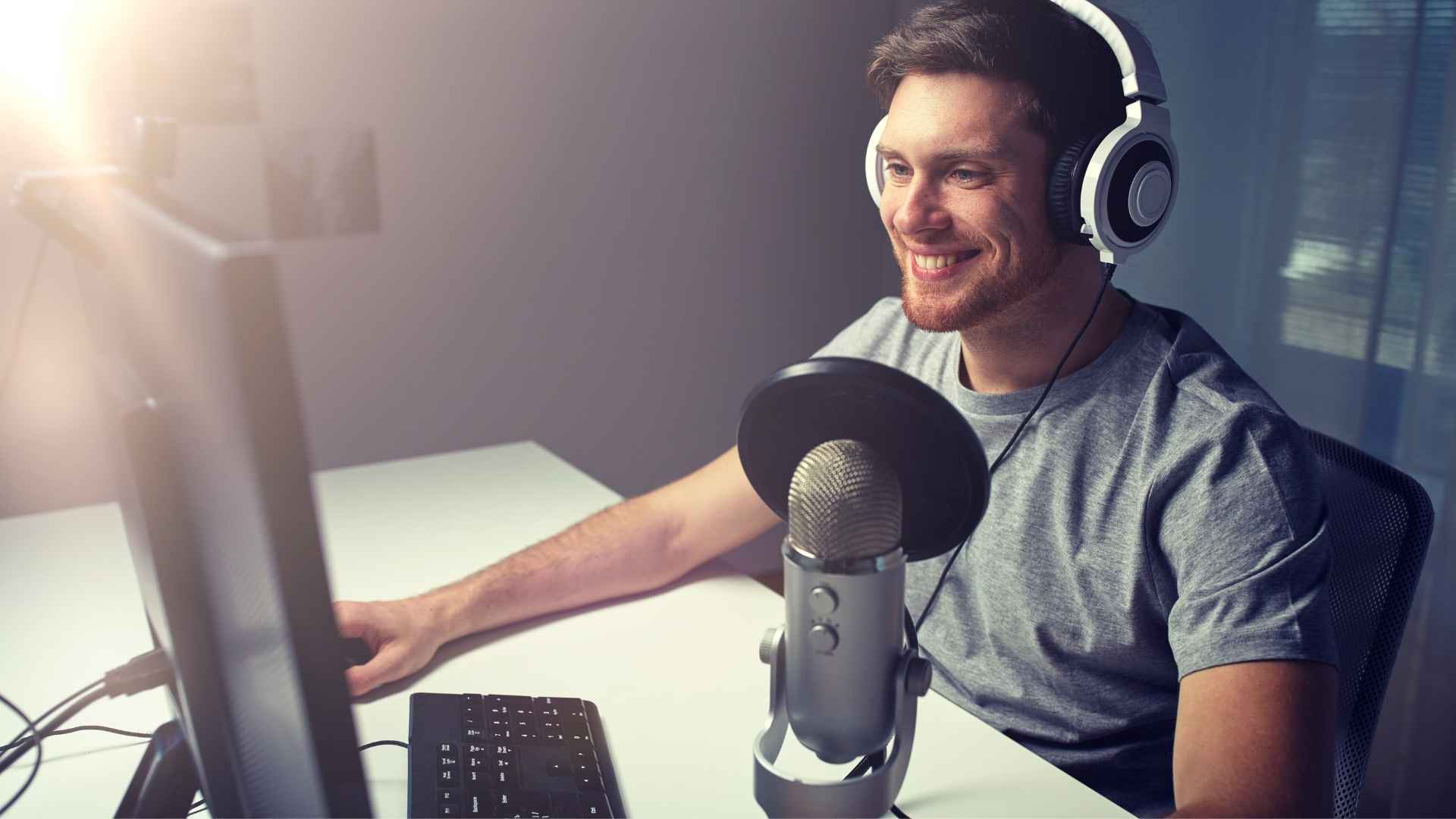 Do not underestimate the power of good audio equipment. A study by the University of Southern California and the Australian National University found that audio quality significantly influences the level of trust and belief individuals place in the source of information.
This underscores the importance of high-quality audio equipment in establishing credibility and fostering trust among listeners. As such, relying on the built-in microphone of your mobile device or computer is not advisable.
Instead, for a professional live stream, it is recommended to have a high-quality external microphone as part of your streaming gear.
What to look for in a microphone
Microphone Type: You should look for two main microphone types: dynamic and condenser.
Dynamic mics are robust and handle high sound pressure levels well, which makes them ideal for recording loud instruments like drums and electric guitars. They are great for podcast streams, too, because they have low sensitivity and are susceptible to background noise.
Condenser mics are more sensitive and provide a wider frequency response than dynamic mics. They can pick up nuances in your voice and instrument, making them great at anything from podcasts, and music to ASMR streams.
The main thing you need to be careful about with condenser mics is that they often pick up room noise. Also, you will need to provide 48V phantom power if you are using an XLR condenser mic.
Polar Pattern: This refers to the directionality of the microphone. A cardioid pattern is most sensitive to sound coming from in front of the microphone and is excellent for live streaming as it helps to reject background noise.
Frequency Response: This is the range of frequencies a microphone can pick up. For live streaming, you want a mic that can handle the human voice's frequency range, roughly 80 Hz to 14 kHz. However, a microphone with a 20Hz- to 20 kHz frequency response will be excellent for recording instruments like acoustic guitars.
Connectivity: USB microphones are plug-and-play, making them great for beginners. An XLR microphone requires an audio interface but offers better sound quality.
Microphone Controls: Look for features like gain control, a mute button, direct headphone monitoring with volume controls, and voice filters. These can be handy during live streams.
Recommendations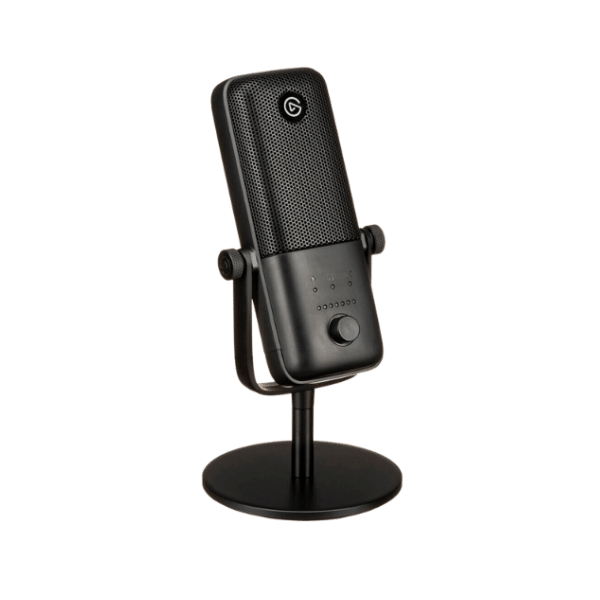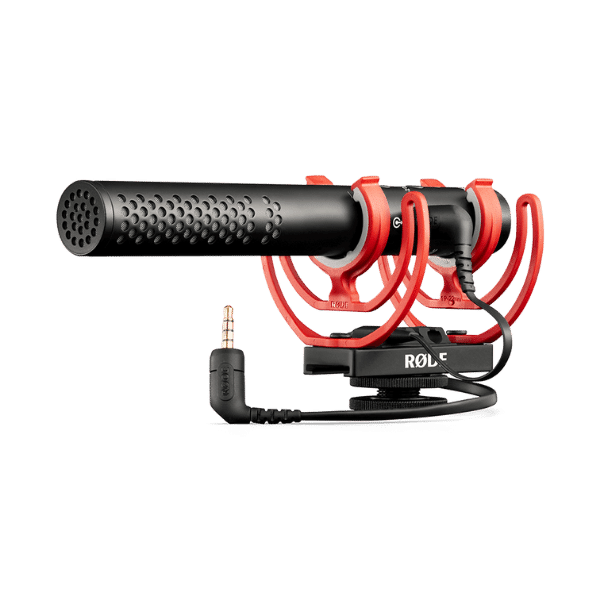 ---
7. Audio Mixer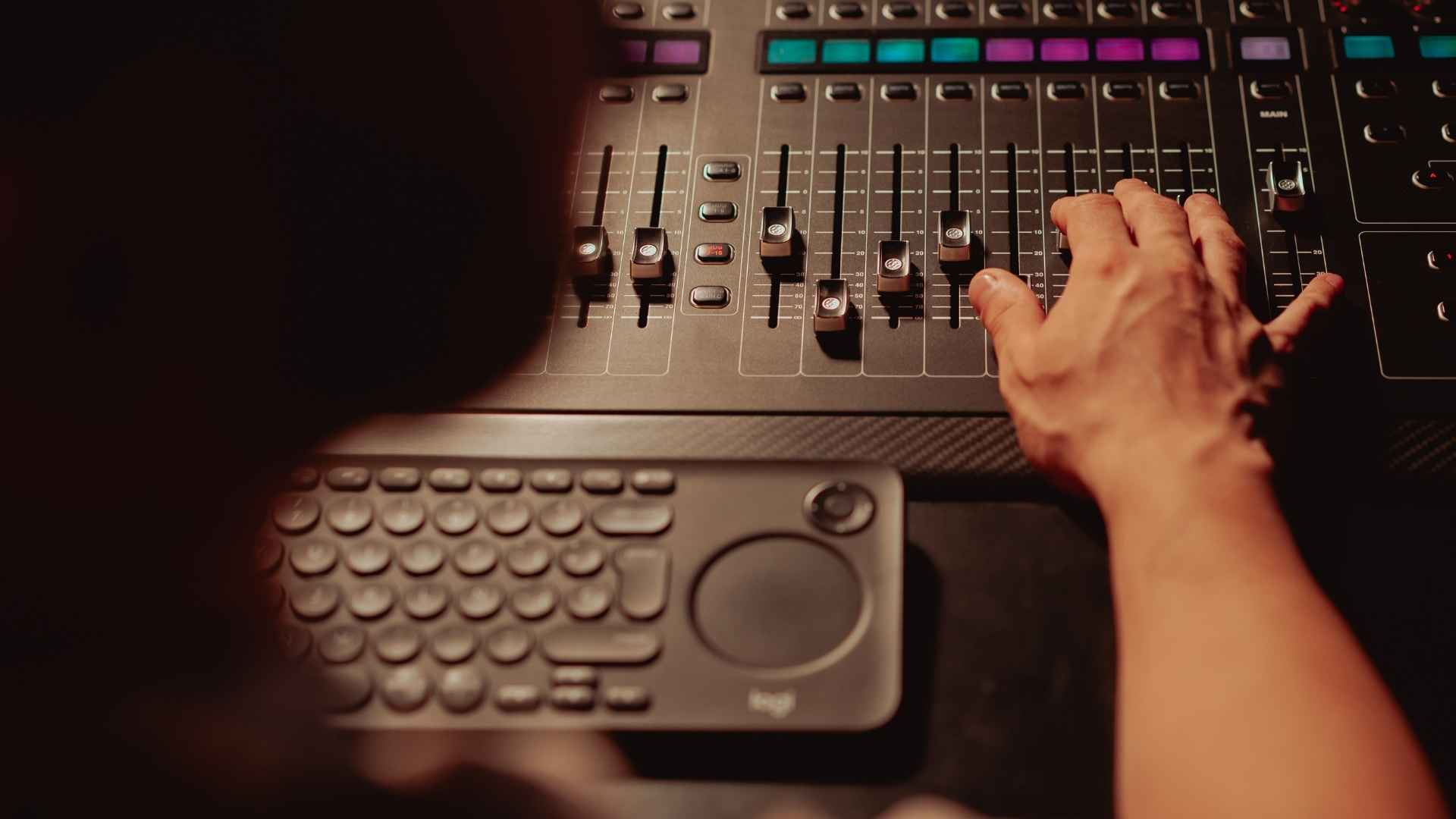 An audio mixer, sometimes referred to as a mixing console or soundboard, is a device that combines, processes, and adjusts the volume of multiple audio signals, allowing them to be manipulated and enhanced before being sent to the streaming destination.
This is crucial in a live streaming setup where you might be dealing with multiple audio sources such as game audio, microphone input, Discord voice chat, and background music from Spotify.
What to look for in an audio mixer?
Type of Mixer: When choosing an audio mixer for live streaming, consider whether you prefer an analog hardware mixer or a software virtual mixer. A hardware mixer is a physical device with tactile controls, while a software mixer runs on your computer, offering a visual interface and audio processing effects.
The main disadvantage of hardware mixers is they are often expensive and bulky; hence they are not ideal if you are looking for a portable streaming setup.
Number of I/O ports: This determines how many audio sources and destinations you can manage. If you're running a complex live stream with multiple audio sources, you'll need a mixer with enough inputs to accommodate them all.
Audio Interface: Most modern mixers are combined with an XLR mic preamp and audio interface with an A/D converter (external sound card) to digitize the analog audio signals for your computer. If a digital audio mixer is too costly for your setup and you just need a device to connect your XLR mic to your laptop, you can always consider getting a low-cost audio interface to do the job.
Some of these mixers are even Bluetooth-enabled, allowing you to connect smart devices wirelessly. This provides an all-in-one solution for recording, mixing, and delivering the audio digitally to your computer for live streaming.
Onboard DSP: More advanced hardware audio mixers have onboard DSP (digital signal processor), allowing for audio processing features like a noise gate, compressor, and equalizer. These DSPs also help reduce the load on your computer's CPU, reducing latency when listening to your playback mix when live streaming.
Recommendations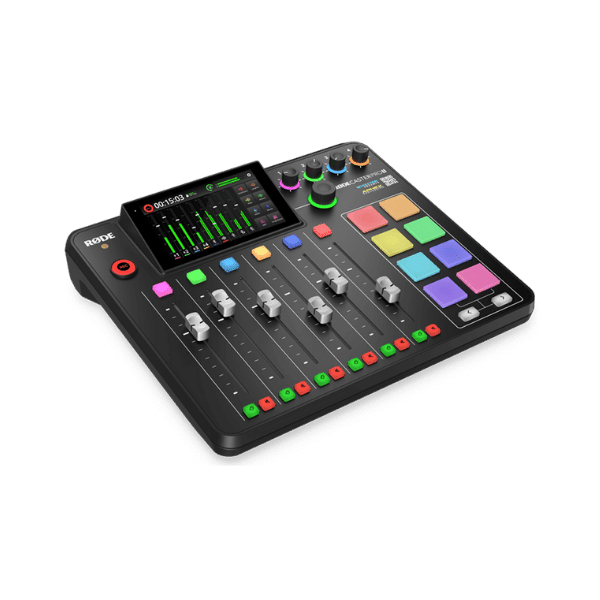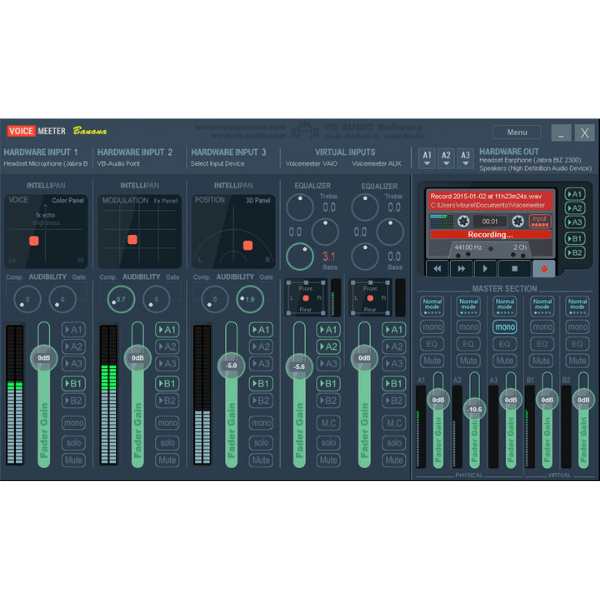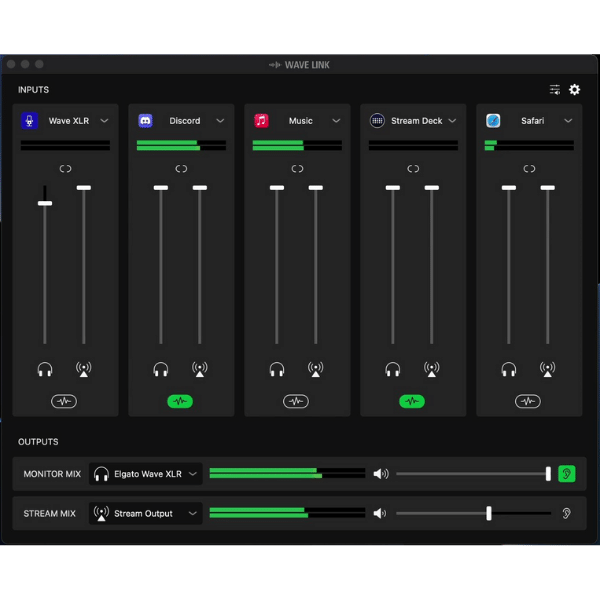 ---
8. Headphones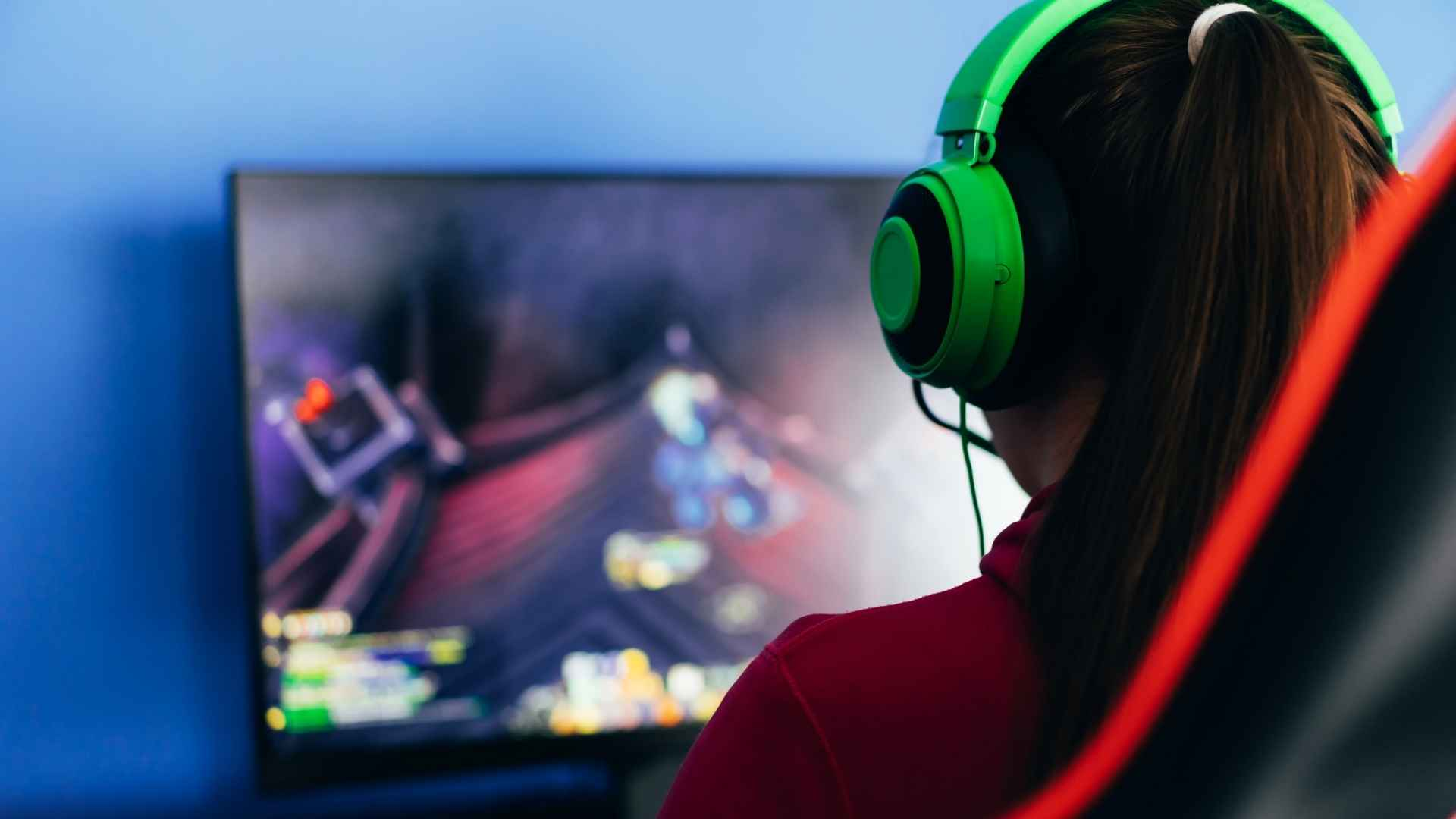 What to look for in a pair of headphones?
Type of Headphones: Over-ear models often provide superior sound quality and noise isolation, but may be larger and less portable. On-ear models offer a balance between sound quality and portability, while in-ear models are typically the most compact.
Open-back vs. Closed-back: Open-back models allow some sound to escape and enter, which can create a more natural sound experience. Conversely, closed-back models provide better noise isolation, making them suitable for noisy environments.
Comfort: The comfort depends on the weight of the headphones, their adjustability, the cushioning of the headband, the size and fabric of the ear muffs, and how tightly those fit on your ears.
Sound Quality: When it comes to audio quality, the size of the drivers is also crucial, with larger drivers typically delivering superior sound. The frequency range of the headphones should also be considered, as a wider range can capture more nuances in audio.
More important than technical specifications would be how it sounds to you, whether it's too loud on the bass and trebles, or whether there is a good sound separation for you to hear an enemy's footsteps around the corner or someone reloading their weapon, etc.
Additional features: These include connectivity options such as Bluetooth or USB on top of the regular 3.5mm jack. Latency is another important aspect, especially for gaming applications. Some headphone models also feature active noise cancellation, a sophisticated technology that actively neutralizes ambient noise.
Recommendations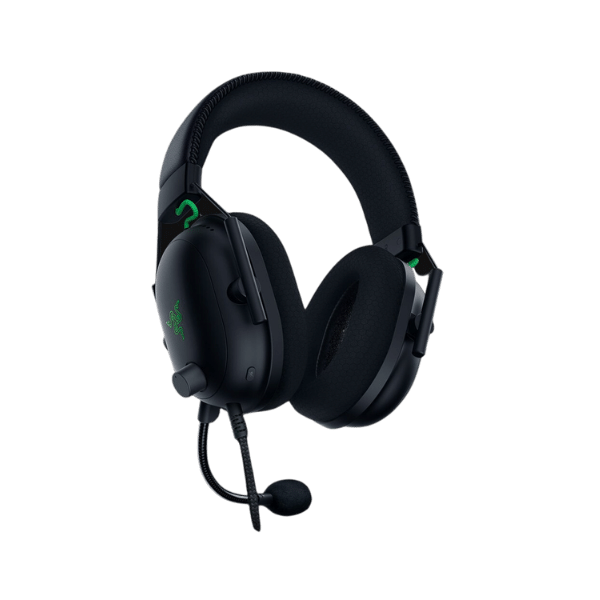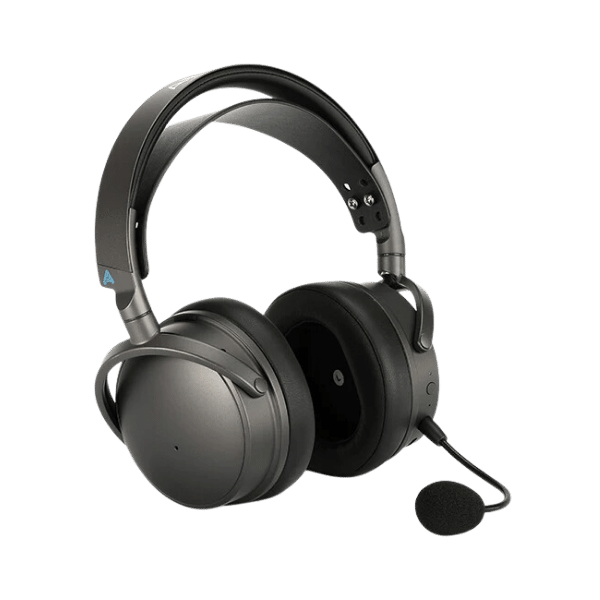 ---
9. Lighting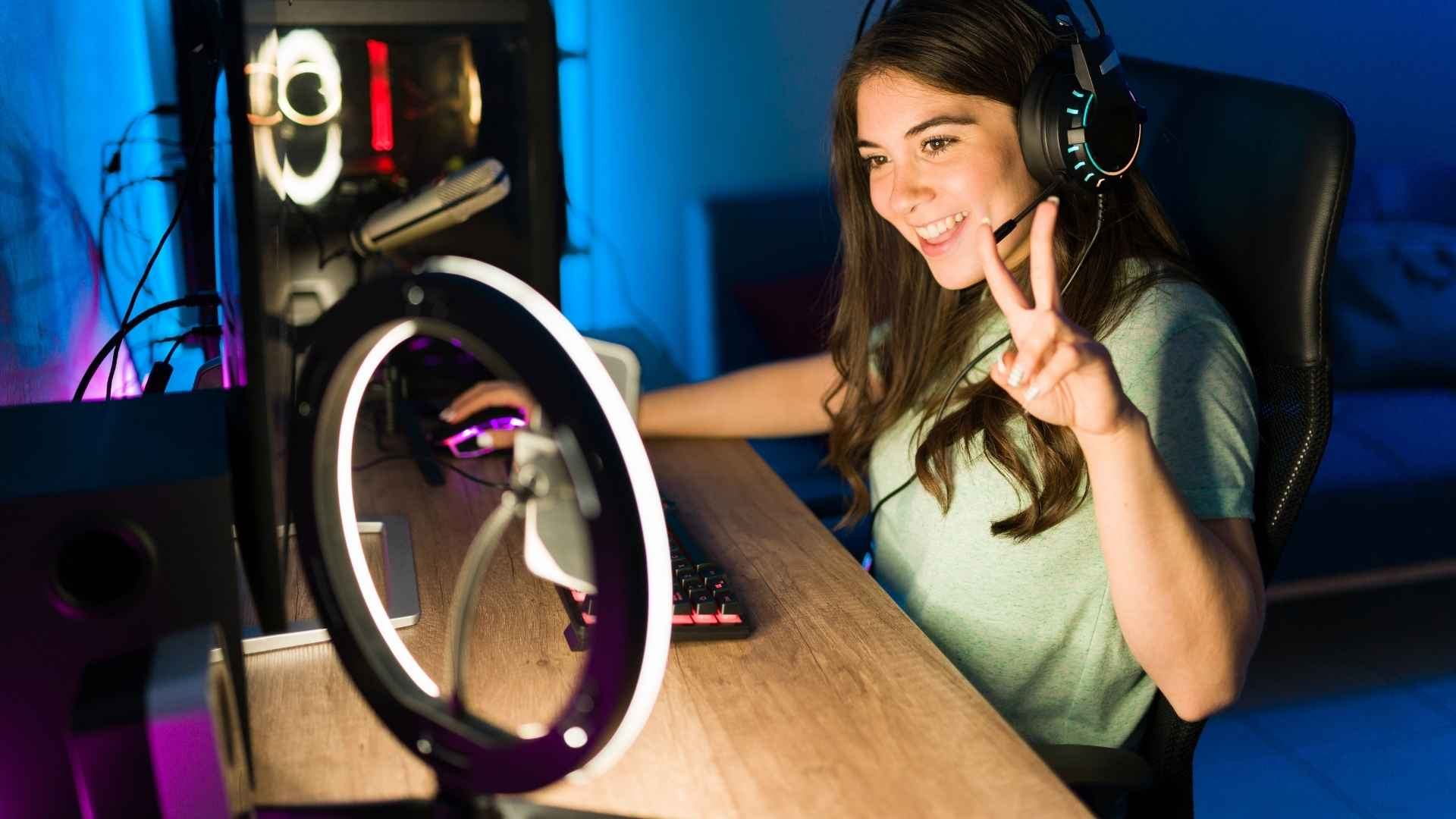 Lighting is an essential aspect of any streaming setup, often overlooked by beginners. It serves to illuminate the subject (yes, you again) and the environment, enhancing the overall visual quality of the live stream.
Proper light stands can make the difference between a professional-looking stream and one that appears amateurish. It can highlight your features, add depth to the scene, and even set the mood or atmosphere of your live stream.
What to look for in lighting?
When considering lighting for your streaming setup, there are several factors to keep in mind:
Type of Light: There are different types of lights you can use. Ring lights are popular for their ability to provide even, diffused light, making them ideal for close-ups.
Directional lights, such as softboxes, can highlight specific areas or create dramatic effects, while LED light panels are versatile and adjustable, allowing you to control the intensity and color temperature of the light.
Lastly, for gamers, who could forget the indispensable RGB lights? No gaming stream is complete without them!
Color Temperature: This refers to the warmth or coolness of the light. The choice depends on the mood you want to set for your live stream.
White light provides a balanced, natural look, ideal for live streams requiring accurate color representation, like cooking or art streams.
Warm light creates a cozy, inviting atmosphere, perfect for relaxed, intimate streams like ASMR.
Cold light, with its crisp, energetic feel, is great for professional or tech streams, such as tech reviews or competitive gaming.
Placement: Consider a 3-point lighting setup, which includes a key light (the main source), a fill light (to soften shadows), and a backlight (to separate you from the background). This setup can help create a balanced, professional look.
---
10. Video Encoder
A video encoder is an integral component of a streaming setup. Its primary function is to encode video and audio into a digital format suitable for live-streaming platforms such as Twitch, YouTube, and Facebook.
Hardware encoder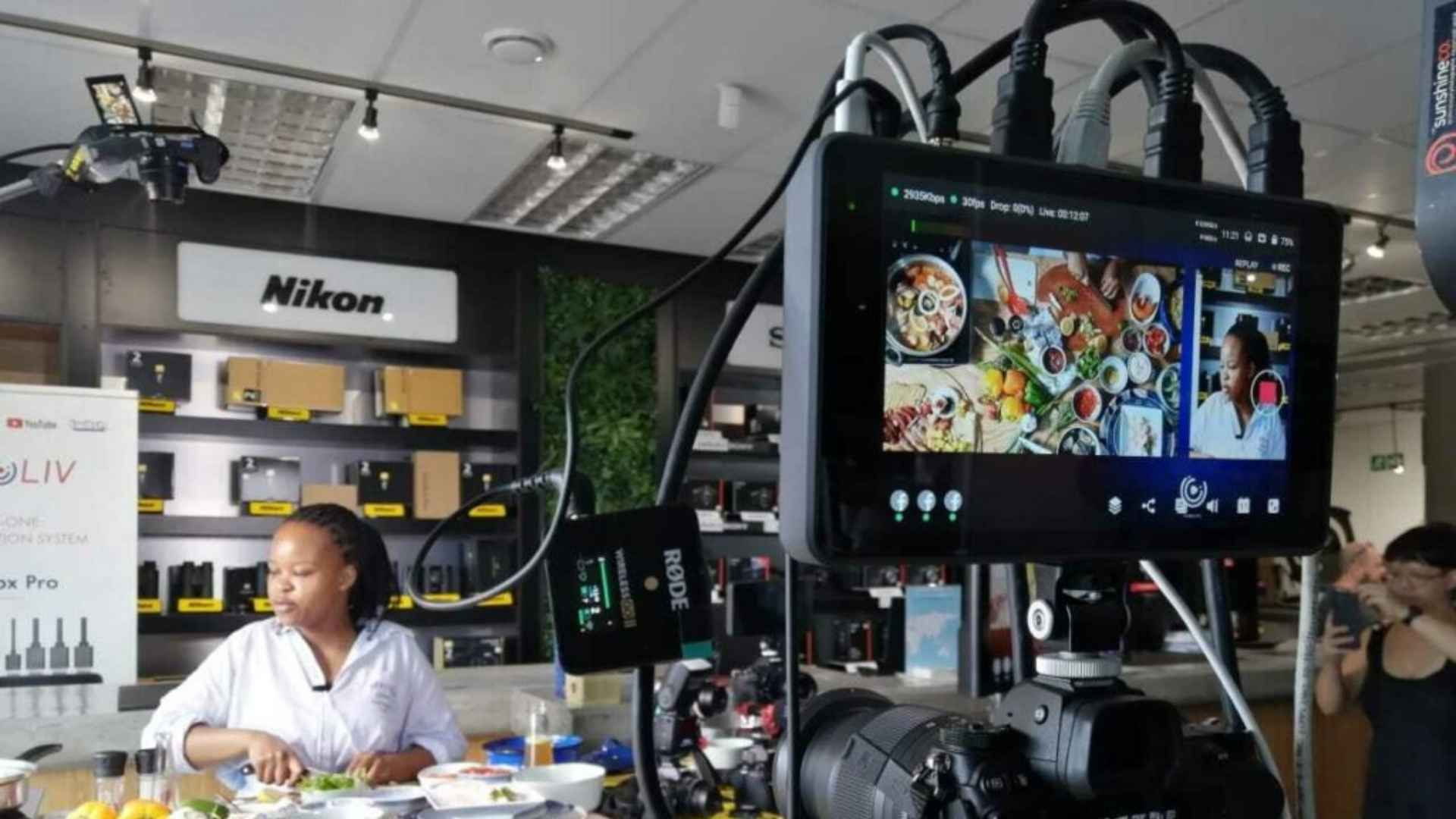 There are two primary types of encoders: hardware and software. Hardware encoders are dedicated live streaming equipment equipped with their own processor, solely focused on encoding.
They operate independently of your computer's other tasks, ensuring consistent performance of high audio and video quality regardless of the workload of your PC.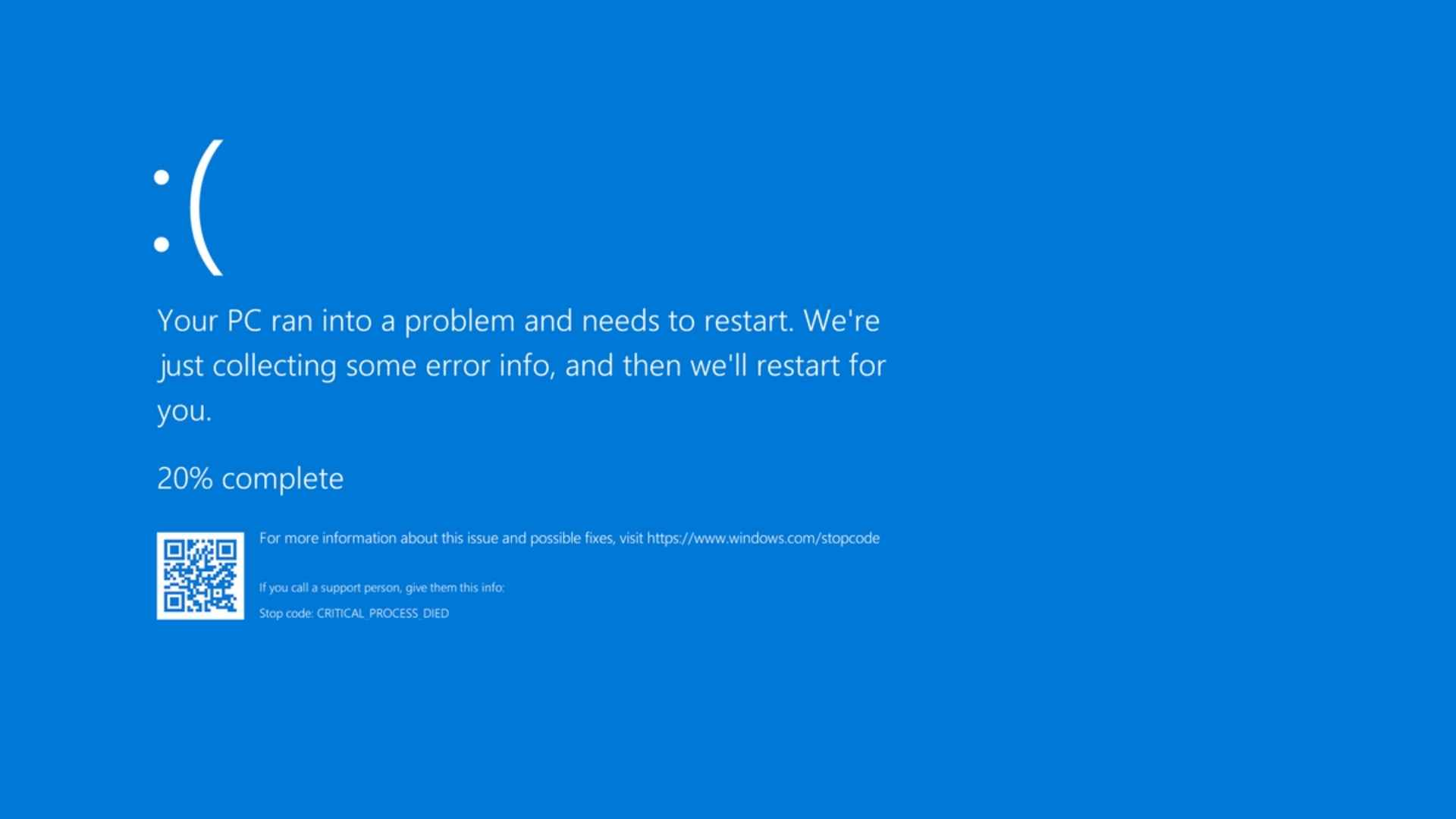 This independent operation is particularly beneficial in preventing issues such as the dreaded 'blue screen of death' that can occur during a live stream if a software encoder overtaxes the CPU resources.
A hardware encoder connects directly to your video source via HDMI, SDI, or similar connections, eliminating the need for a capture card. While this offloads the encoding process from your computer, freeing up resources, it is typically very expensive, reflecting the cost of its dedicated functionality.
Recommendations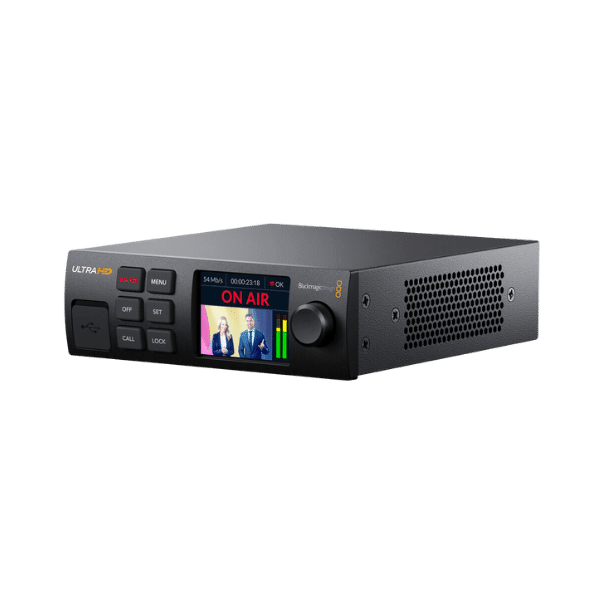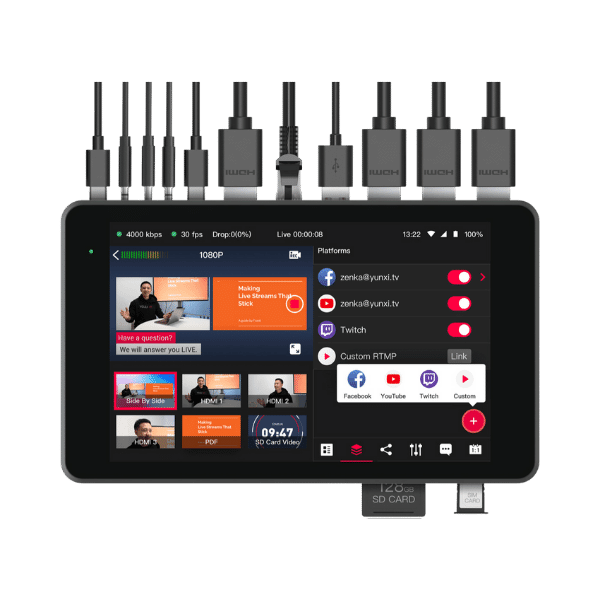 Software encoder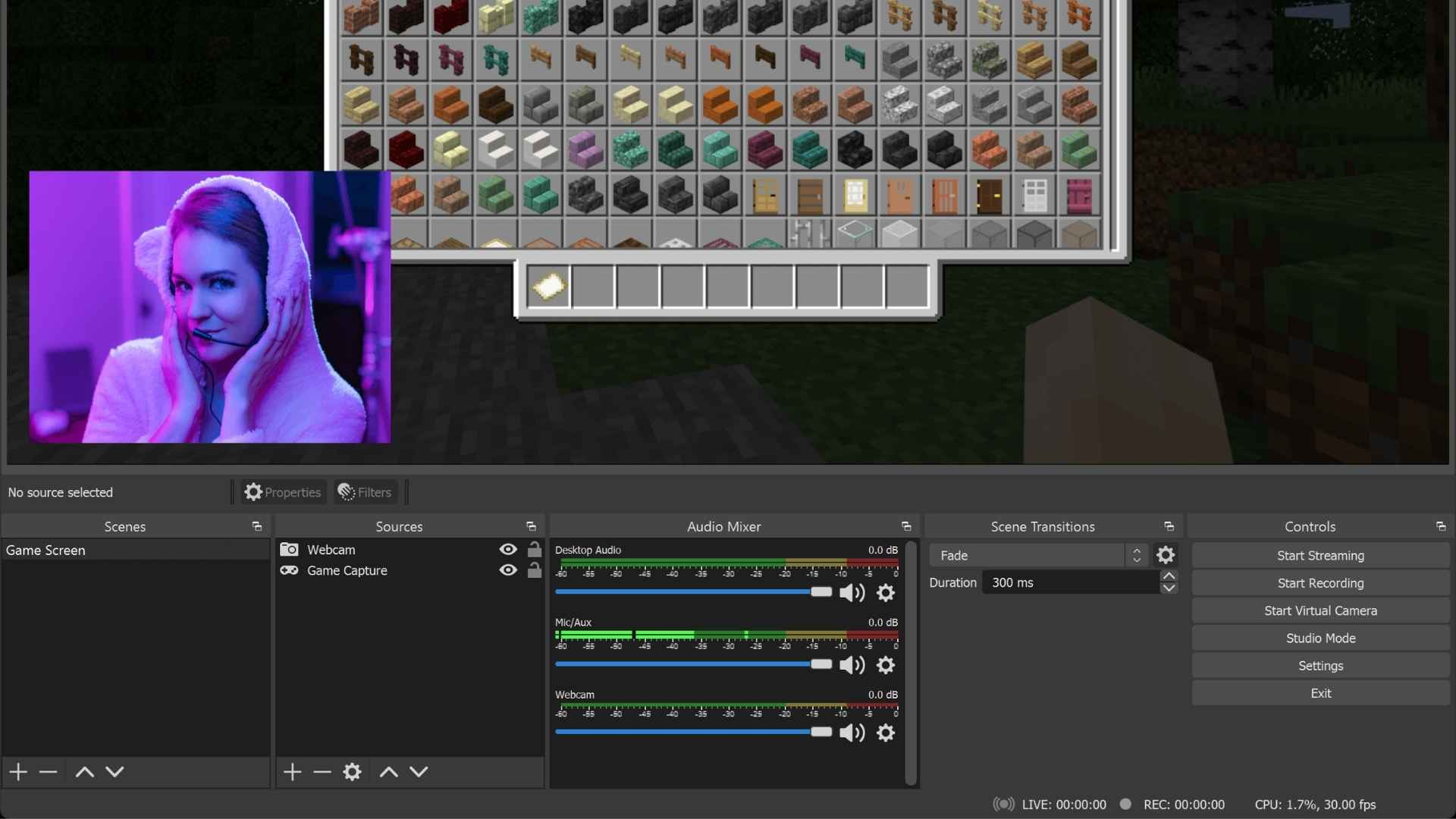 Conversely, software encoders operate on a general computing device like your PC. These encoders share your computer's resources with other running tasks, which can lead to performance fluctuations depending on the overall workload of your PC. However, they are typically low-cost or free, making them a suitable choice for beginners or those with budget constraints.
Software encoders are available as desktop software or browser-based software. Desktop software offer more control and customization but may require more technical knowledge and setup. In contrast, browser-based softwares are more straightforward but may offer fewer customization options.
Recommendations
Most people would recommend OBS Studio or Streamlabs when choosing a live streaming software.
They are free and open-source live streaming software that offer high-performance real-time audio and video capturing and mixing, creating scenes from multiple audio and video sources.
However, between the two of them, OBS Studio uses less computer resources and has more plugins than Streamlabs, making it more customizable to your needs. Hence, I would recommend going with OBS Studio than Streamlabs.
11. Stream Controller
Even though it isn't a must-have, stream controllers are one of the coolest and most useful components of a professional streaming setup. They are a quick and easy way to facilitate seamless control over various aspects of a live stream without having to alt-tab out of your game.
This live-streaming equipment typically comprises a compact control box equipped with customizable LCD buttons and adjustable dials, enabling the execution of multiple actions with a single button press.
This includes triggering an instant replay, programming lighting effects with systems like Philips Hue Lighting or key lights, or even posting pre-composed messages and social links during a live stream on streaming platforms such as Twitch.
Recommendations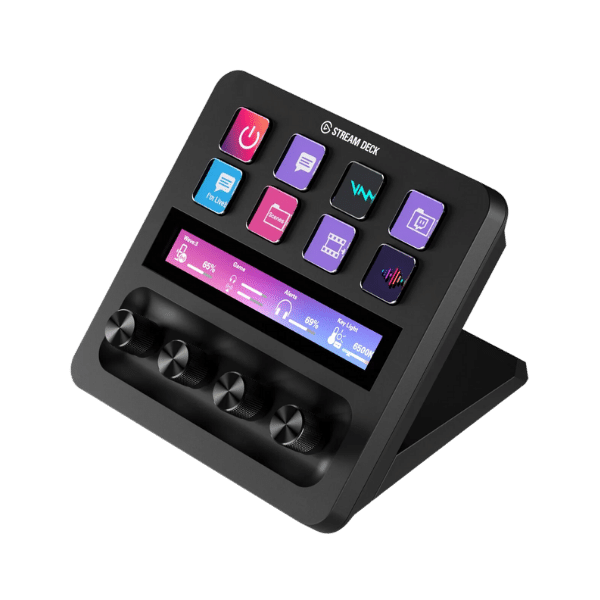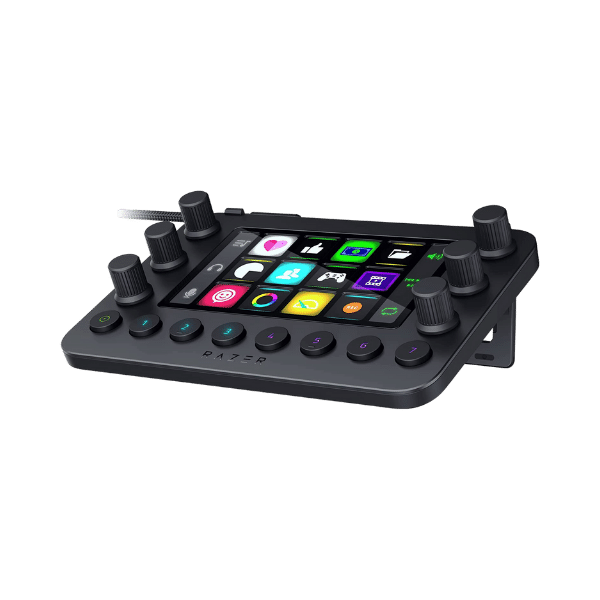 Conclusion
Setting up a streaming setup can seem daunting at first, but with the right live-streaming equipment and a bit of patience, you'll be up and running in no time. Remember, the most important part is not the video streaming equipment, but the streaming content. So, focus on creating great video content you're passionate about, and the viewers will come. Check out our article for some great ideas for streaming if you're looking to get started.
Remember, this guide is just a starting point. You can upgrade your live-streaming equipment accordingly as you gain more experience and learn more about your specific needs. The world of live streaming is constantly evolving, so stay curious, keep learning, and, most importantly, have fun!