Elgato Wave:3 Review: The Ultimate USB Microphone for Streamers
Introduction
If you're a Twitch or gaming streamer, you're probably familiar with the hassle of managing different audio sources for your live stream – your microphone, background music from Spotify, Discord chats with teammates, gameplay audio, audio processing, and effects, etc.
Back in 2018, you might have gotten a RodeCaster Pro, an all-in-one audio interface and mixer to manage all these audio sources to your live stream, but that would've set you back around $600 – $700.
For years, Elgato has been a household name in the world of live streaming thanks to its Stream Deck and range of affordable capture cards. However, the launch of the Elgato Wave:3 microphone in 2020 has shown Elgato's drive to extend its expertise to the field of audio.
In this Elgato Wave:3 review, you'll discover how you can effortlessly achieve high-quality sound with advanced processing features and have ultimate control over all your input sources for your live stream with this incredible microphone.
At a Glance
The Elgato Wave:3 microphone is a high-quality USB mic developed in collaboration with Lewitt Audio specifically for content creators and streamers. With its crisp condenser sound quality, anti-clipping technology, convenient mic controls, and revolutionary Wave Link software, the Elgato Wave:3 is a game-changer in the world of USB microphones. If you're a podcaster, or a Twitch or gaming streamer, you won't want to miss our in-depth analysis of this impressive device.
---
---
Design and Build Quality
Sleek and Elegant Design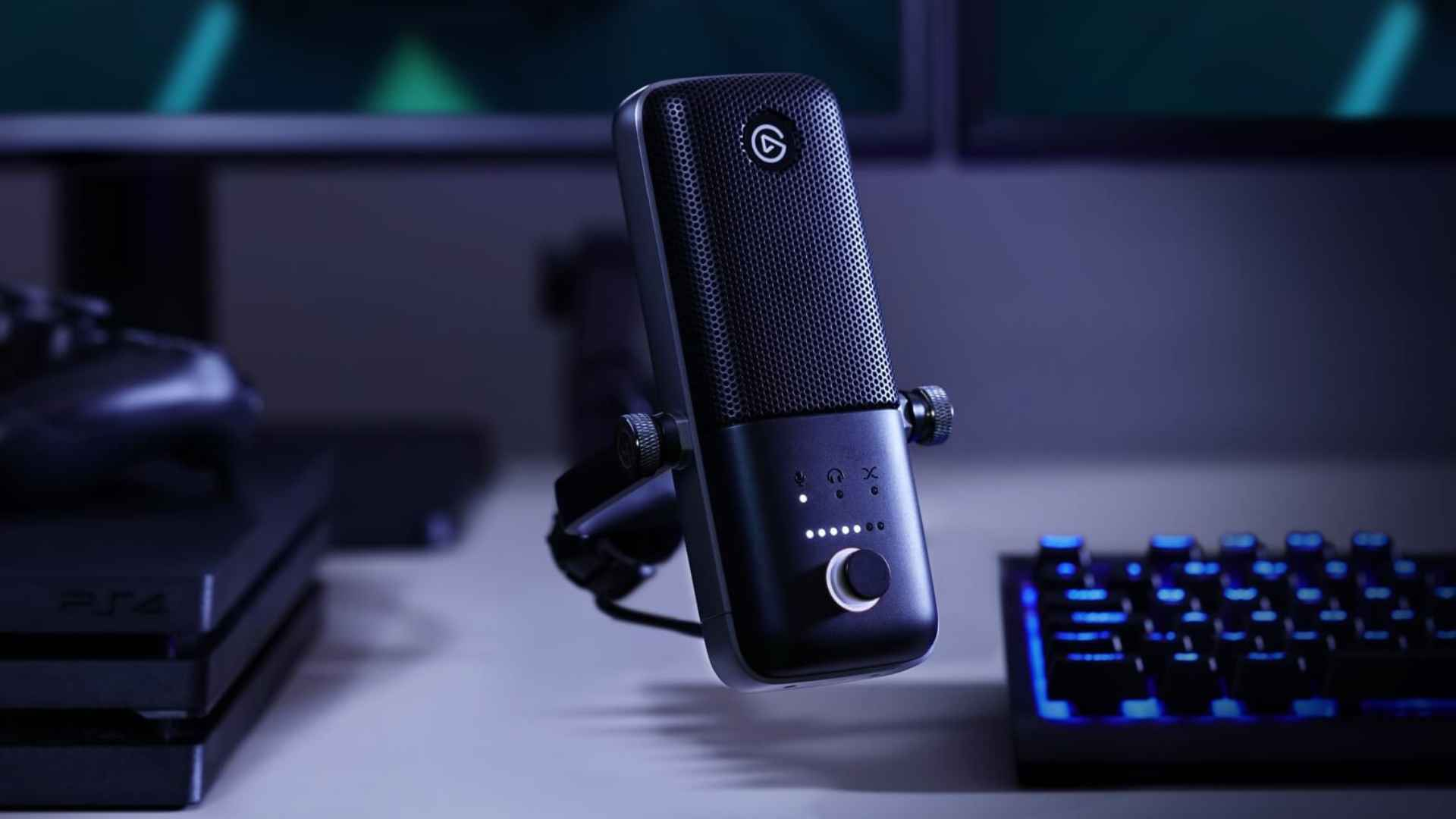 The Elgato Wave:3 has a slim rectangular shape, black metal grill, and matte hard plastic body, giving it a sleek and classic look that blends seamlessly with any gaming or streaming setup. The faintly lit LED indicators on the mic and dial give it a subtle elegance. The design of the Elgato Wave:3 looks pretty modest next to extravagant-looking microphones like the HyperX Quadcast S or Blue Yeti.
The Elgato Wave:3 has a small and compact design, measuring just over eight inches when mounted on its stand, making it perfect for travel or for a small workspace. It's also lightweight, coming in at only 280g together with the plastic mount, so you won't need a bulky boom arm to hold its weight.
Despite its lightweight and small size, the Elgato Wave:3 feels sturdy and well-built. A rigid metal grill surrounds the capsule, ensuring it stays in place even when you squeeze it.
The weighted metal desktop stand with a rubberized bottom gives it a solid base, making it easy to adjust the mic's angle without falling over, while the plastic mount screws into the stand with ease.
However, I have several gripes regarding the design of the Elgato Wave:3. Firstly, the plastic body and dial make the Elgato Wave:3 feel cheap. The plastic mount feels slightly flimsy, which could affect its long-term durability.
Secondly, despite having a solid weighted desktop stand, it is really short, and you'll end up picking more of the room noise than your own voice. I mean, they could easily add an extension in the box, right? You might end up casting the desktop stand aside like a redundant white elephant and use a Rode PSA1 boom arm instead to get the mic closer to you.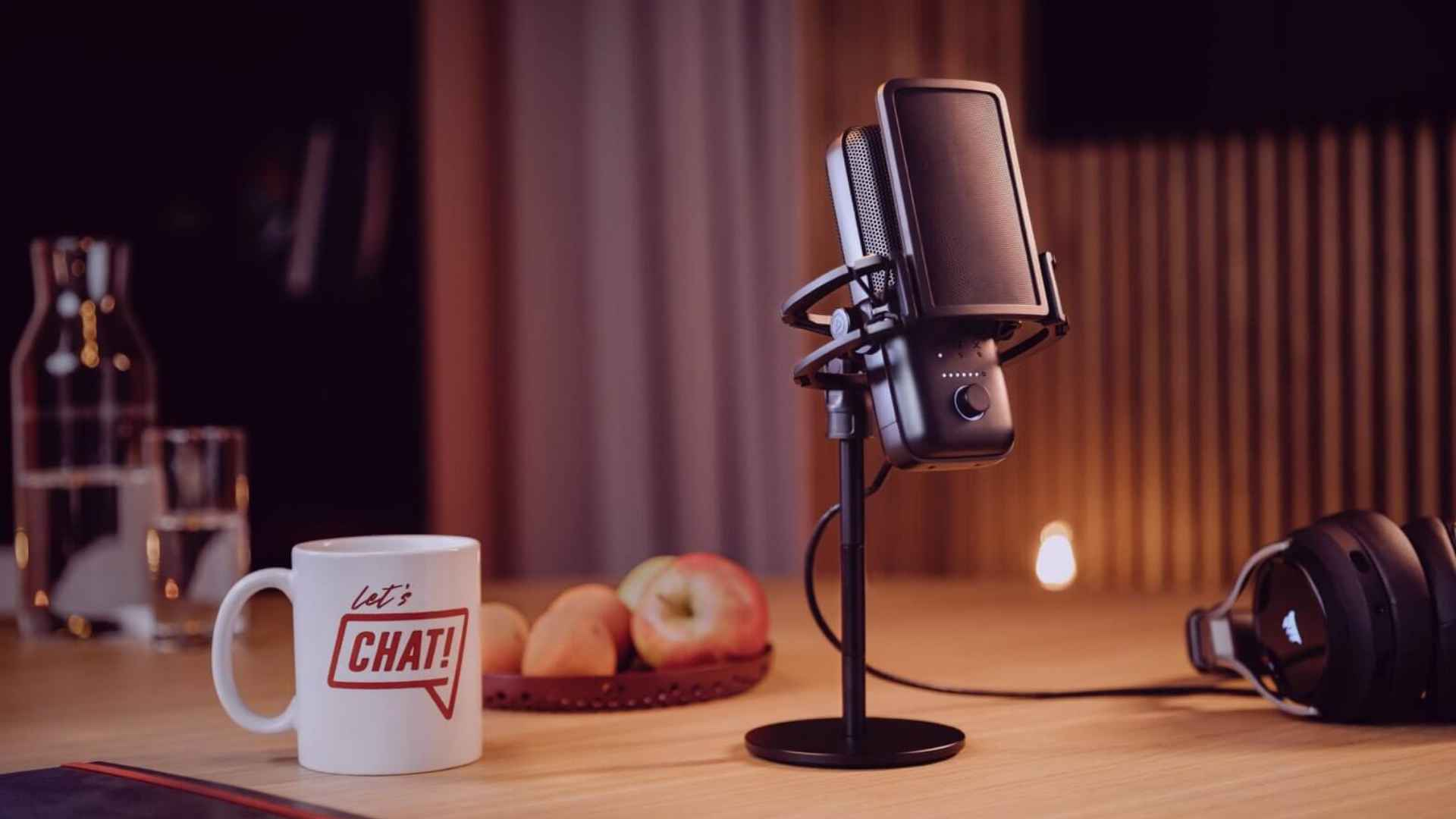 And lastly, the Elgato Wave:3 has a really elegant custom-built shock mount, a pop filter that clips perfectly onto the microphone, and even an extension rod for the desktop stand. So…what's the problem with that? The problem is they are SOLD SEPARATELY! At a whopping combined cost of $80! Can you imagine paying $80 for those plastic accessories that feel so cheap? They might as well throw those in for free together with the microphone.
However, these aren't dealbreakers; the Elgato Wave:3 really makes up for its quality sound and features, which we will look at.
Sound Quality
A Clean and Natural Sounding Microphone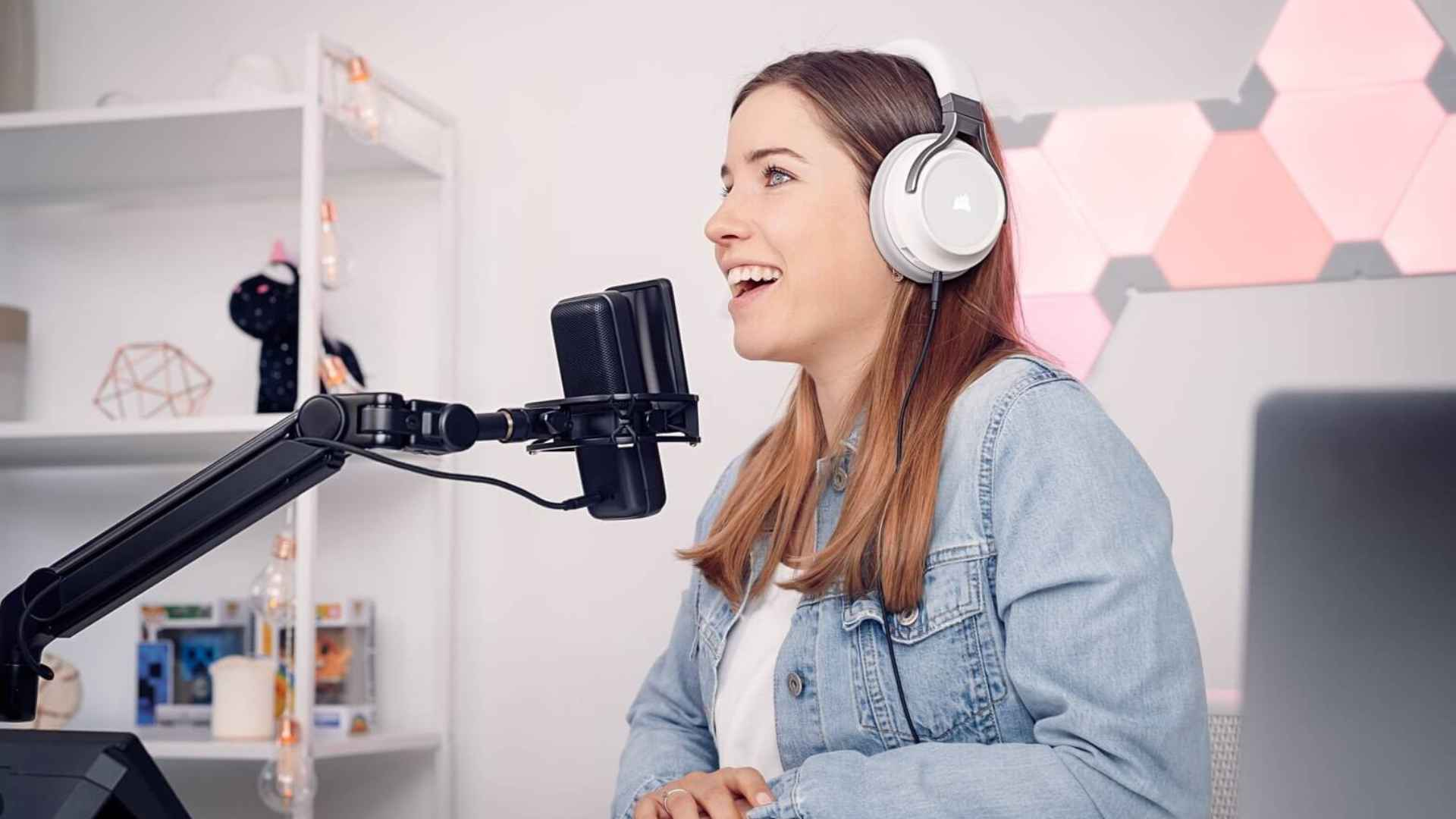 I was pretty relieved that Elgato didn't throw in a whole bunch of different polar pattern selections into the Wave:3, such as stereo, omnidirectional, and bidirectional, like what the Blue Yeti or the HyperX Quadcast S did with theirs. However, if you are interested in such a feature, you can check out our review of the Blue Yeti mic.
Instead, they have only one choice of a cardioid polar pattern and focus on making it a great-sounding microphone. And let's admit it, who really uses the other polar patterns other than the cardioid pattern?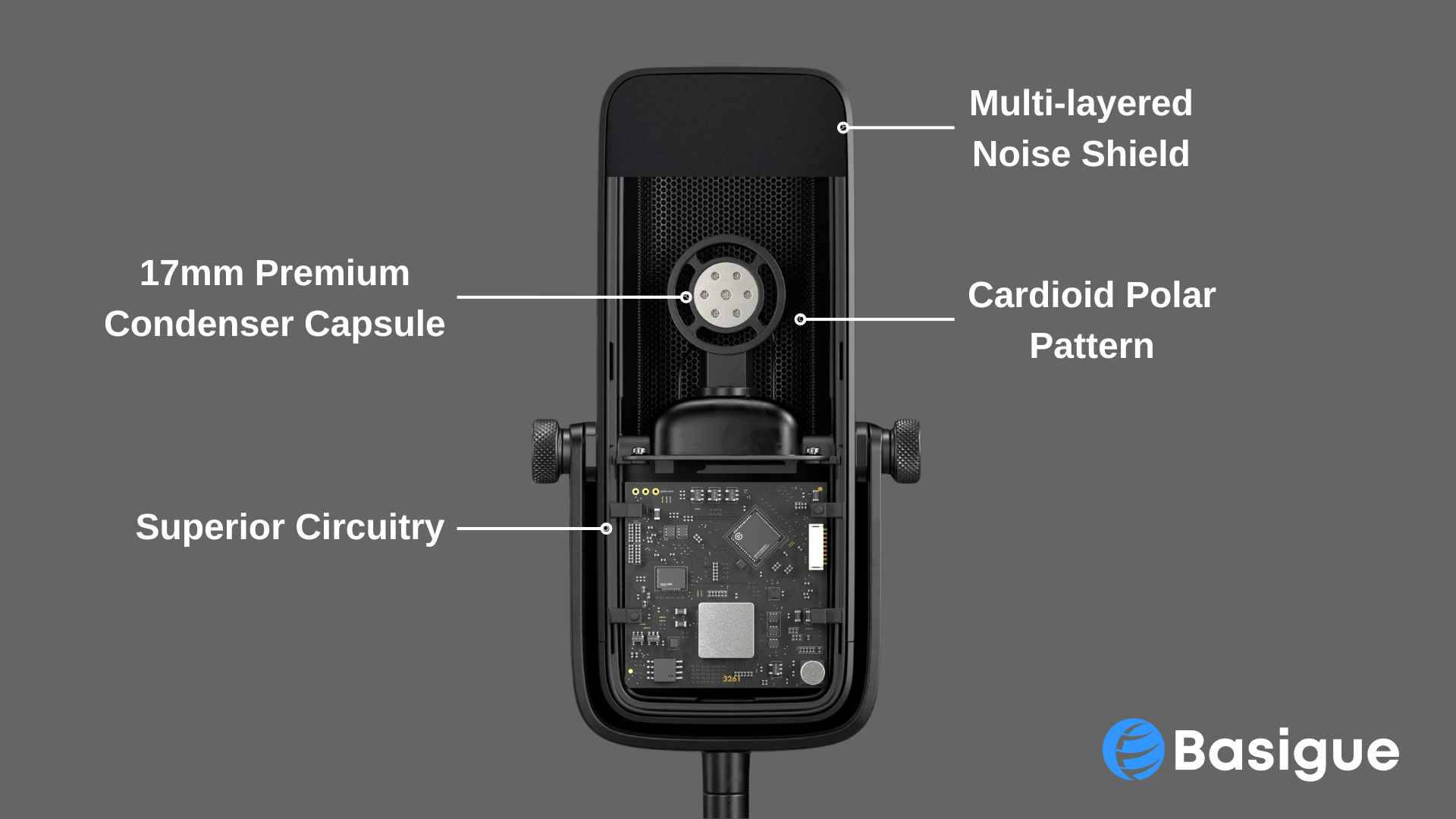 The Elgato Wave:3 uses premium circuitry that captures sound at a high sample rate of 96kHz and resolution of 24-bit, allowing it to deliver a clear, rich signal with slightly boosted mids and crisp highs.
It has a 17mm electret condenser capsule with a tight cardioid polar pattern to target your voice in front of the capsule and rejects most sounds from the back and sides. This helps to reduce background noise, but being a condenser mic, the Elgato Wave:3 is still sensitive enough to pick up sounds like your clacky Cherry MX Blue keyboard if you're not careful.
The Elgato Wave:3 sounds balanced and natural, which is great for spoken word content. Being a condenser mic, it is also suitable for recording acoustic guitar, able to record the nuances and bright shimmering overtones of the guitar strings.
However, it lacks authority in the lower bass tones and does not have a strong proximity effect. While this sounds negative, it can be a benefit for a long stream or Youtube video, as a flat and natural-sounding voice is easier to listen to than a bassy, or overly high-pitched one.
There's also enough gain to be heard pretty audibly at a distance of six inches to seven of your mouth. The sound quality might not be as great as condenser XLR microphones, but it is definitely good enough for a USB mic.
Anti-Peaking Clipguard Technology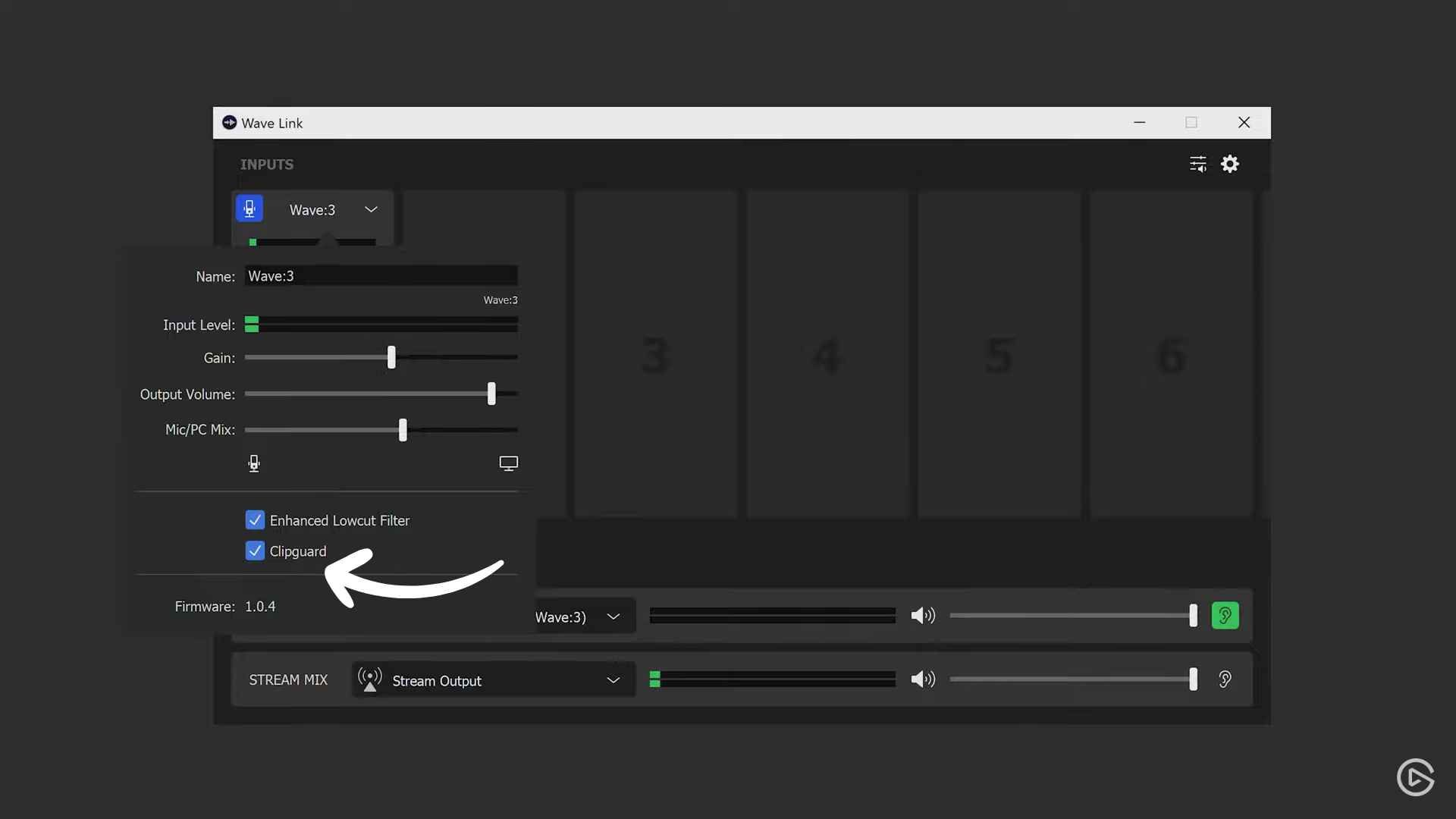 One of the standout features of the Elgato Wave:3 is its proprietary Clipguard technology. If you're the kind of person who loves shouting into the mic, the distortion from the clipping audio can seriously hurt the ears of your audience watching your stream or Youtube video.
Clipguard automatically detects when the mic input is peaking and reroutes the signal to a path of lower gain, keeping the audio source clean and preventing it from distorting no matter how loud you scream. It might be a different technology, but it sounds pretty much like a gain limiter of an audio processor.
The Clipguard feature is turned on by default when you get the Elgato Wave:3. But if you want to turn it off for whatever reason, you can do so in the Wave Link software.
Microphone Controls
Simple and Functional Controls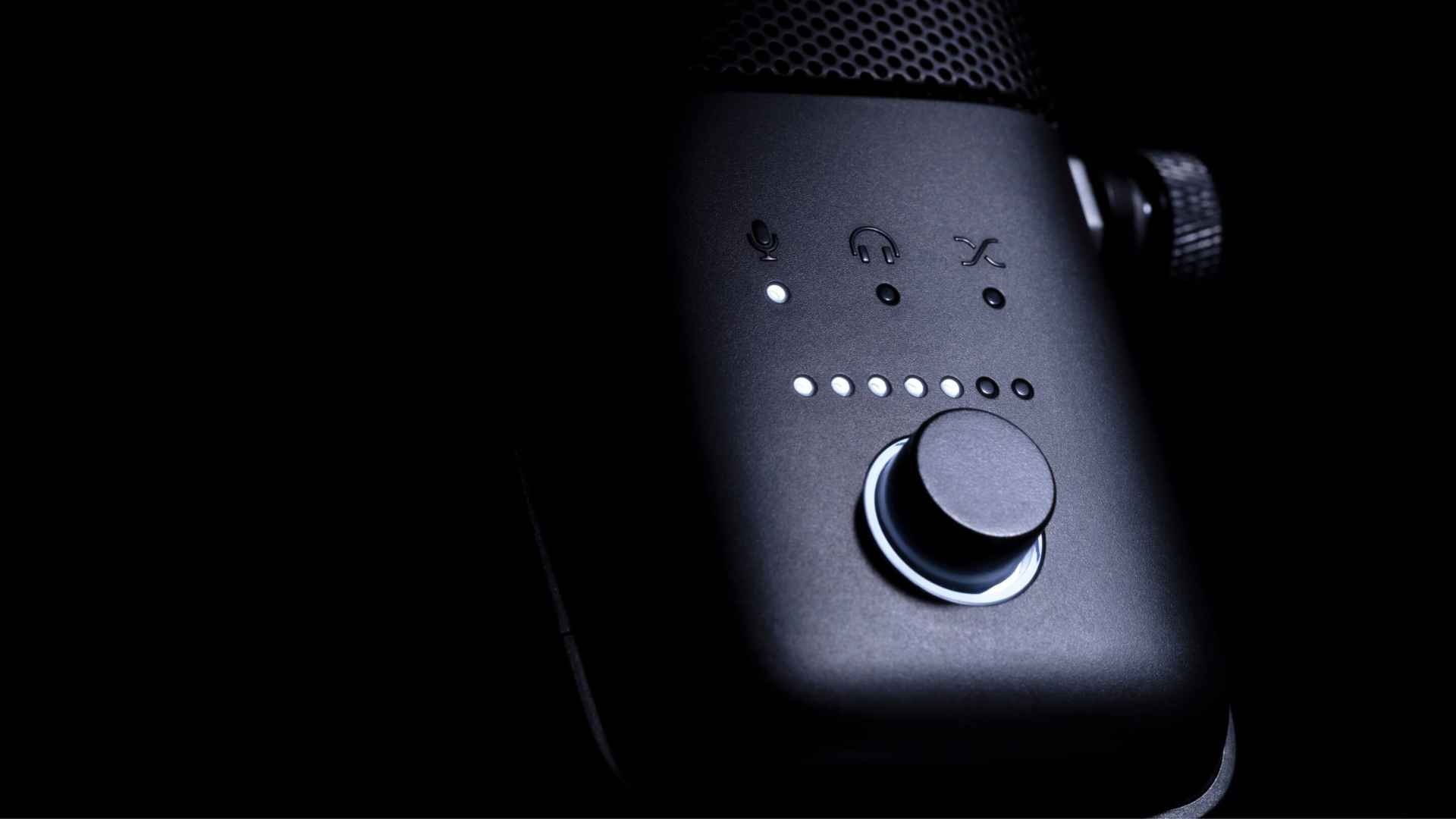 The Elgato Wave:3 has a single multi-functional dial that also functions as a button that sits right beneath the grille. Each press of the dial switches between the selections for mic input gain, headphone volume, and the mix between your mic audio source and playback. And you can turn the dial to adjust the levels of the selected signal, which will also update the faders in the Wave Link software.
There are two lines of LED indicators for easy reference on the Elgato Wave:3 mic – the first line shows the selected signal for mic gain, headphone volume, and headphone PC mix. The second line indicates the level of the selected signal.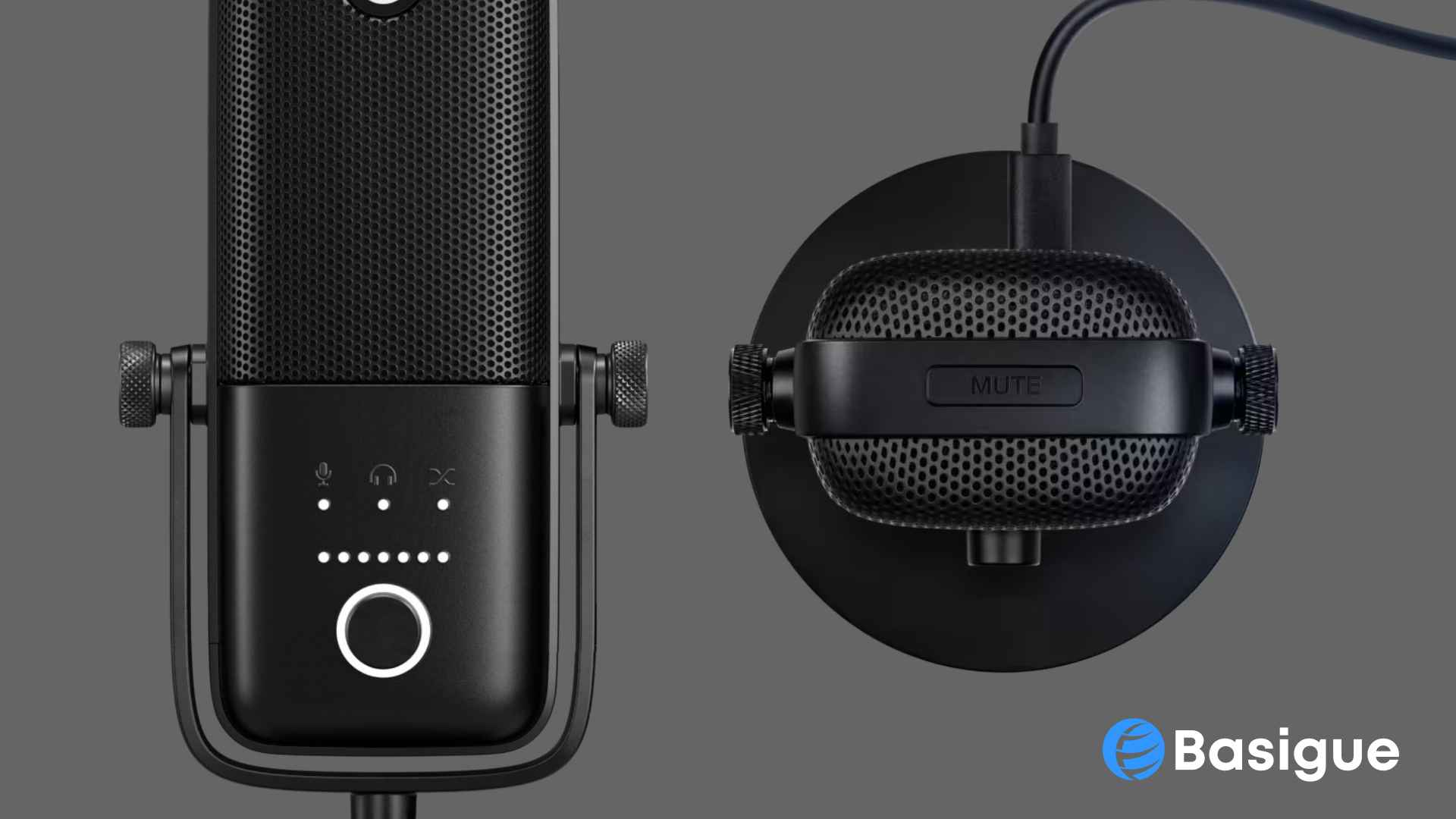 But that's not all. The Elgato Wave:3 also has a capacitive mute button at the top of the mic, which you can engage with a single tap. And the best part is, there are no annoying clicking sounds when you tap the sensor! However, you can hear a faint tapping sound whenever you mute the mic, but that does not happen when you unmute it.
One nuance of the mute button is that it subtly fades to mute when you tap it, unlike the knee-jerking halt of the HyperX Quadcast S mute button, which can give you a heart attack.
Connectivity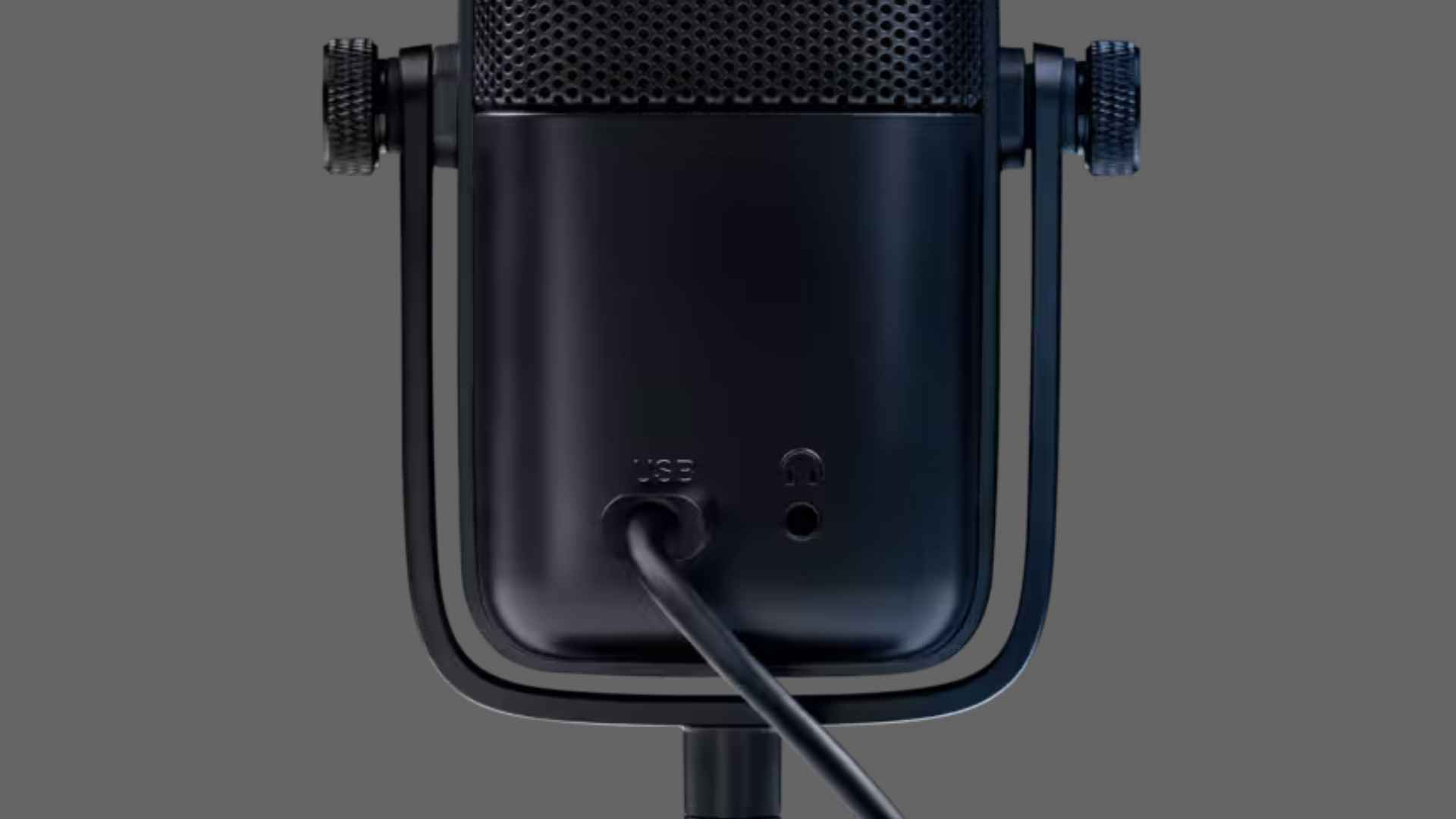 Elgato Wave 3 USB Microphone features a USB-C port (Thank God!) that offers plug-and-play connectivity. This means one less cable type to worry about for cable management; I still can't believe some microphones still use mini-USB or micro-USB for their microphone output.
There is also a 3.5mm headphone jack for zero-latency monitoring and an included USB-A to USB-C cable for the mic output.
Unfortunately, it does not have an XLR output if you are thinking of using the Elgato Wave:3 as part of your equipment for your home recording studio.
The Main Feature: Elgato Wave Link Software
An All-in-One Digital Mixing Solution for Live Streams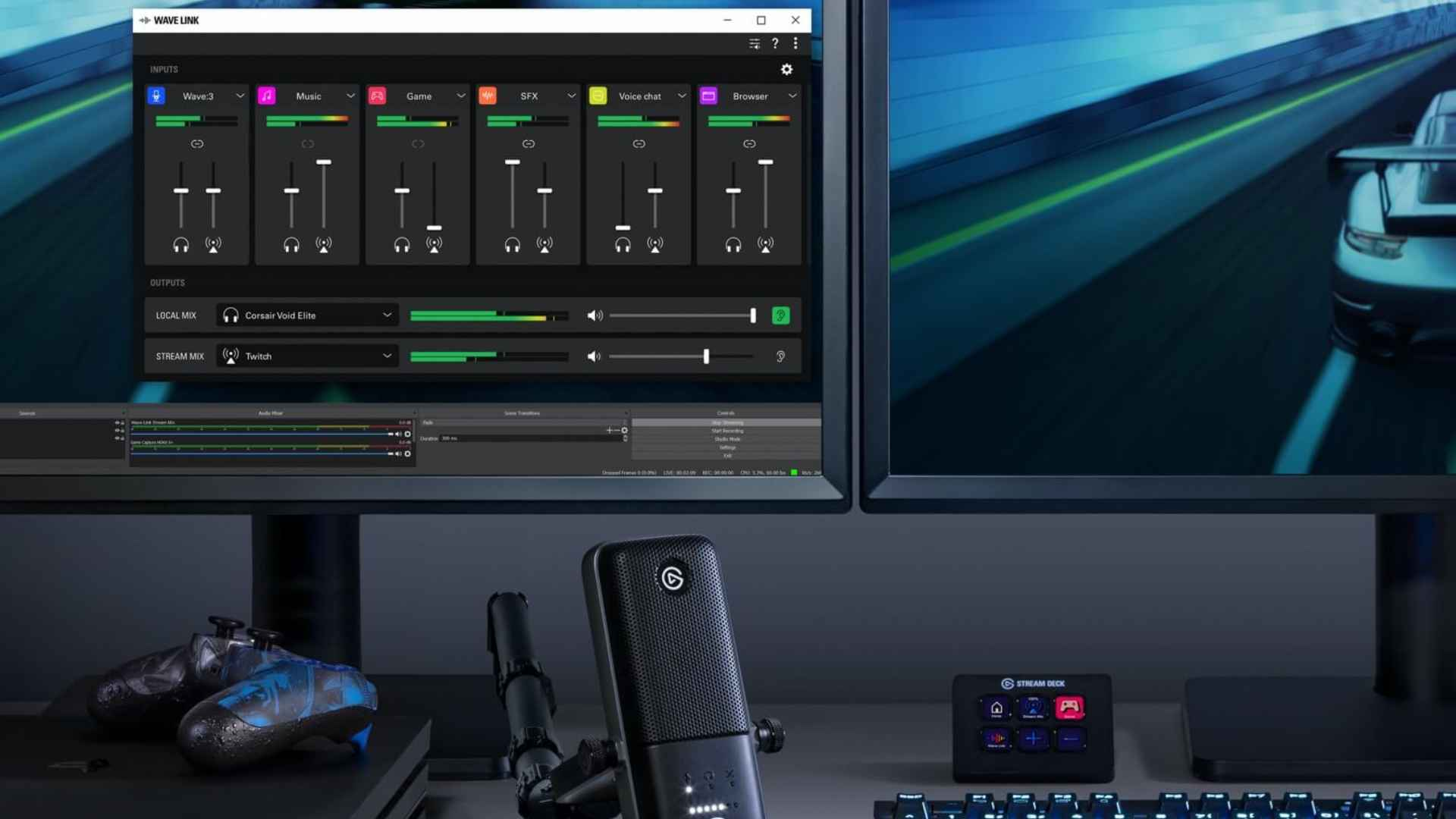 If you're a live streamer, you'll probably understand the complexity of working with a virtual audio mixer like VoiceMeeter Banana, or worse still, VoiceMeeter Potato. The number of dials, sliders, buttons, and audio processing effects cluttered into one panel can certainly be mind-boggling for any user.
Or perhaps you've tried a physical mixer like the TC Helicon GoXLR or the RODECaster Pro. Those are superb all-in-one solutions that combine an audio interface, mixer, and effects processor, but they are expensive and set you back between $500-$700. We have some great recommendations for high-quality streaming audio mixers if you are keen.
Even so, you will still need to factor in the price of a USB or XLR microphone, which can cost anywhere between $50-$200.
Enter the Elgato Wave Link software – it is like VoiceMeeter Banana but without all the clutter. It is solely focused on being a great virtual mixer to give you complete studio control of your audio sources, leaving the complicated audio processing effects to VSTs.
The app is lean and has a simple user interface, making it easy to manage all the different output levels without needing to buy a physical mixer. Furthermore, it is designed to use less than one percent of your computer's CPU; hence it won't slow down your computer's processing.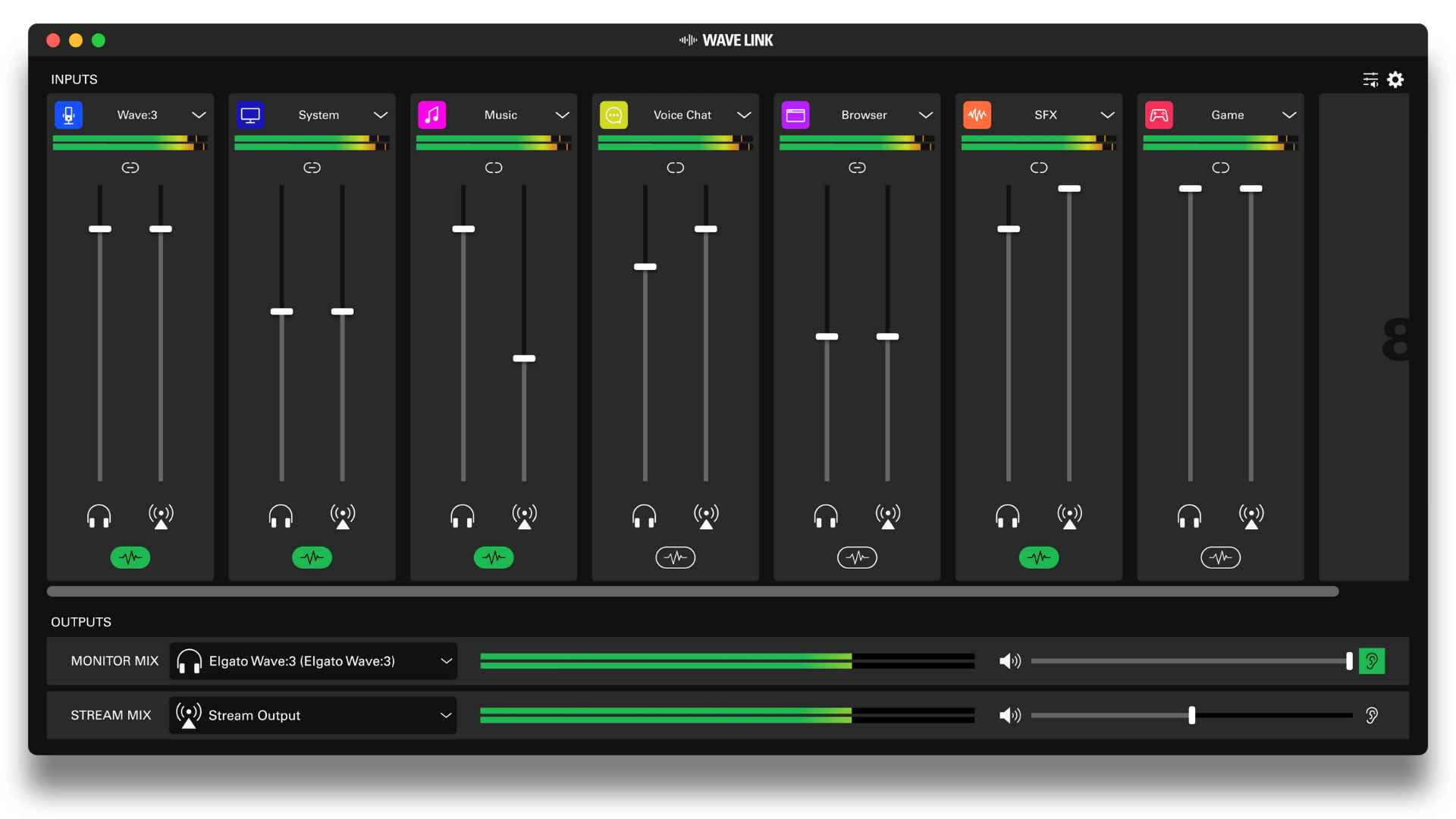 This powerful virtual audio mixer allows you to mix up to 9 audio input sources (including the Wave:3) in one virtual panel. This can be your favorite Spotify playlist, Discord server chat, browser, and even a second (or third) microphone for guests.
These audio sources are blended and sent to two different output sources – your headphones and a Stream mix like OBS. You no longer have to leave your gameplay and swap between different apps to adjust or mute the volume, as it can be done in Wave Link.
The great thing is, the volume for these audio sources can be independently adjusted with faders or muted for your headphones and stream audience, making it an invaluable resource for complicated audio situations. Perhaps you might want to listen to your Spotify playlist louder compared to your audience; you can turn up the volume for yourself while lowering it for your stream. Or you might want to listen to your teammates on Discord but not distract your audience from their voices, and you can do so in Wave Link.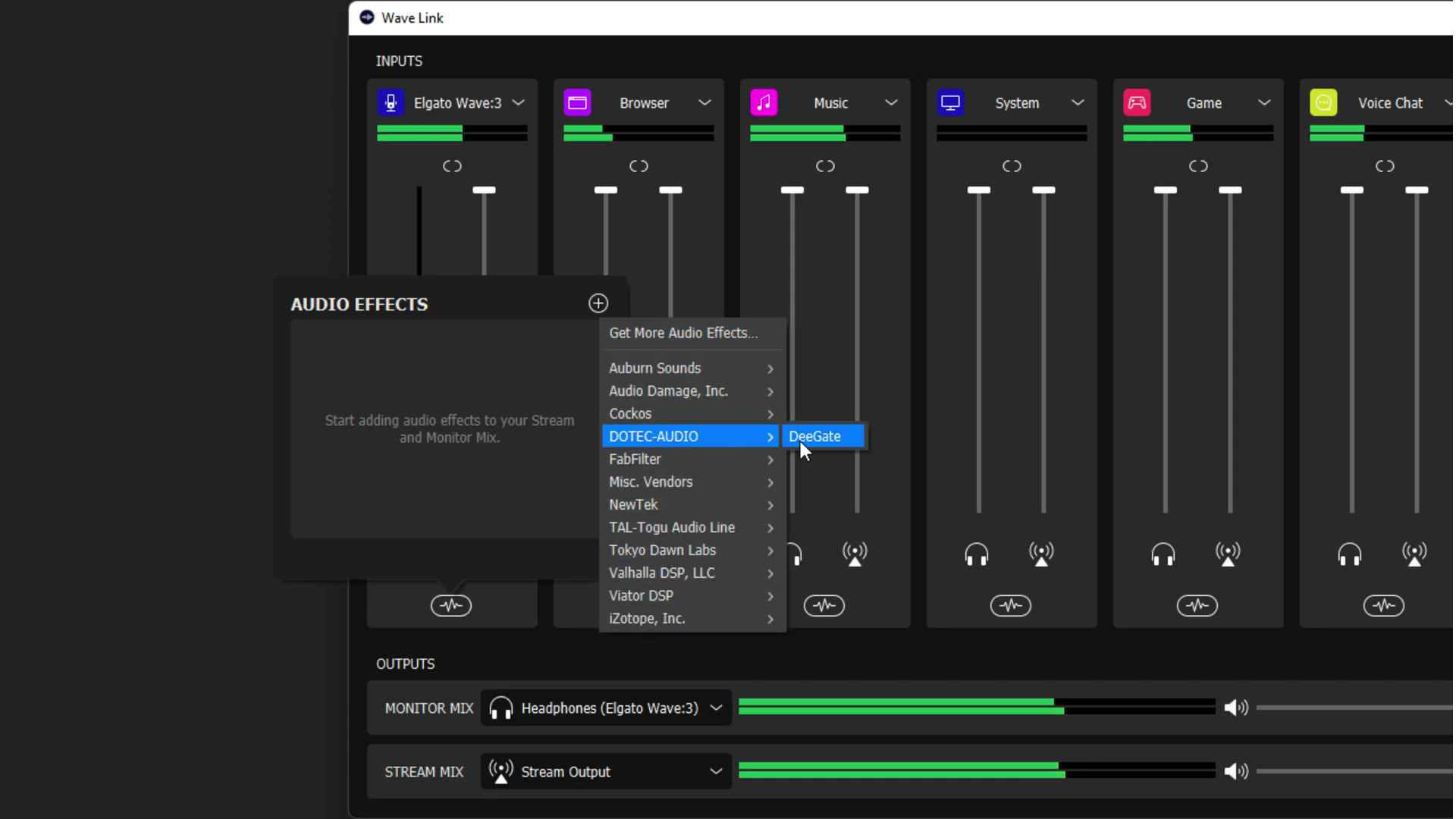 One of the best things about the Wave Link software is that it allows you to add thousands of VST plugins like EQ, noise gate, de-esser, and reverb to the input channels to give them some added processing and sound effects. This feature is incredible and will help you take your audio to the next level.
You can only imagine the efficiency of your workflow if you use the WaveLink software together with Stream Deck. With Stream Deck, you give commands without having to leave your gameplay, post pre-composed messages on your Twitch chat, toggle media effects on your stream, or use multiple actions with a single button on Stream Deck, such as starting up all your necessary apps for a live stream, etc.
You can download the Elgato WaveLink software here.
Verdict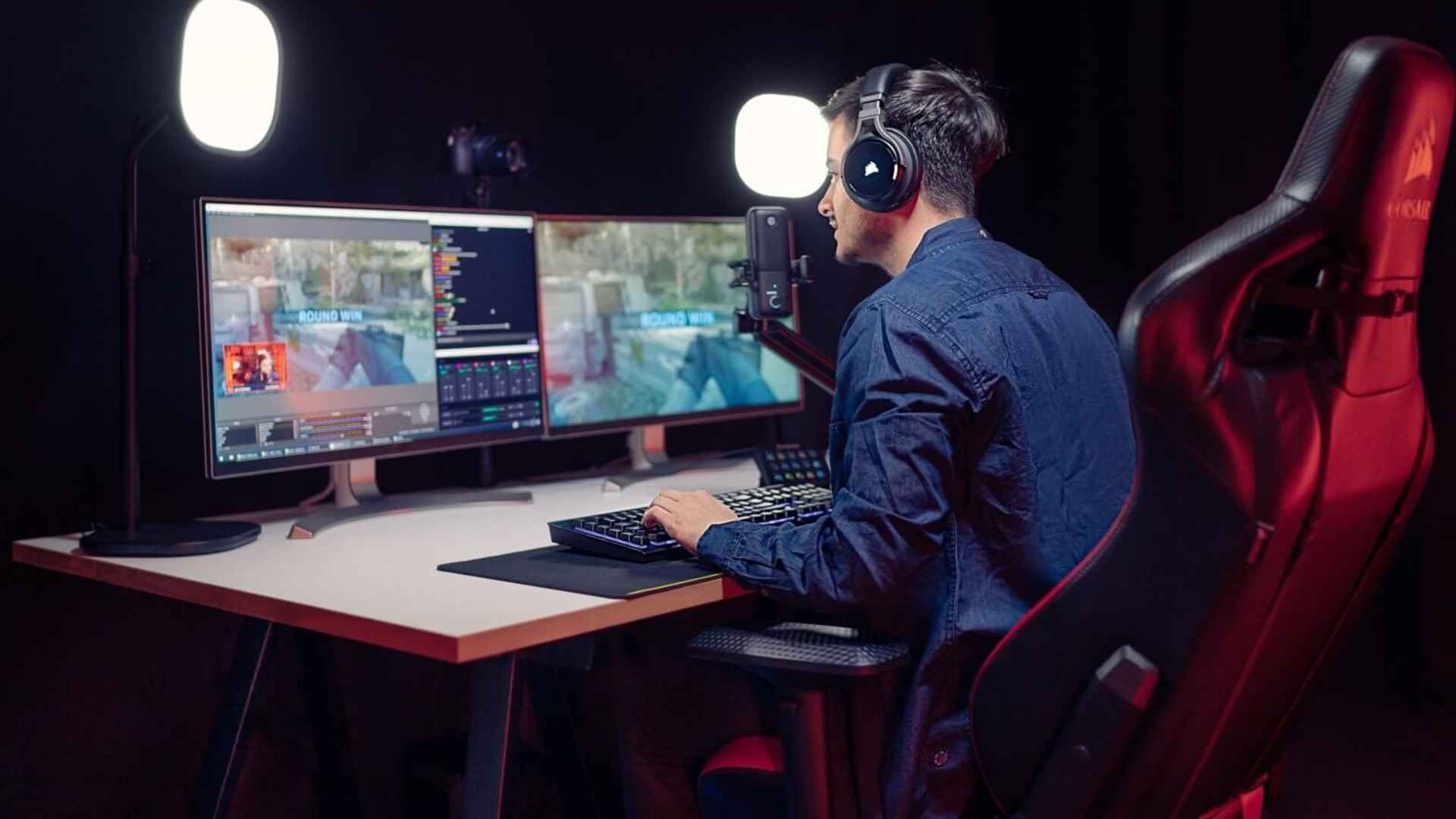 It is quite a no-brainer for the price point of $149.99 for the Elgato Wave:3 USB mic. This is a perfect microphone for a variety of different streams, be it gaming, unboxing, ASMR, making a cover song, etc.
You're not only getting a premium microphone with good sound quality and compact design, but you're also getting an all-in-one solution for live streaming – a great USB mic, a virtual mixer, and an effects processor.
Features of the Elgato Wave:3, like the capacitive mute button, the proprietary Clipguard technology, and the WaveLink software, will ensure that you have all the tools needed to have great audio on your live stream.
There are some minor issues with the Elgato Wave:3, like having a short desktop stand, a cheap feel with the plastic body, and accessories like the shock mount and pop filter being sold separately at a costly price. However, despite these flaws, the Elgato Wave:3 is still one of the best microphones for streaming. It is a worthwhile investment that will pay off in the long run.
Production Information
Specifications
Polar Pattern: Cardioid polar pattern
Transducer Type: 17 mm electret condenser
Power Requirements: Info not available
Frequency Response: 70 Hz to 20,000 Hz
Sensitivity: -25dBFS (min gain), 15dBFS (max gain)
Max SPL: 120dB (140dB Clipguard engaged)
Output Connection: USB-C
Headphone Output: 3.5mm stereo
Weight: Mic & U-Mount 280 g/Base 305 g
Accessories: 2.5m USB-C cable, mic stand, boom arm adapter
---
Features
Anti-clipping Clipguard technology (turned on by default)
Wave Link streaming mixer that blends up to 9 input channels (including the Wave 3 USB mic) and creates two separate output mixes for you and your audience
Input channels in Wave Link can be equipped with third-party VSTs
Multi-functional dial for adjusting gain control, headphone monitoring volume, and the mix between the mic and system audio
Zero-latency headphone monitoring
Capacitive mute switch
---