6 Best NFT wallets with High Security & Popularity in 2023
NFTs, or Non-Fungible Tokens, started to go mainstream between 2017-2020, but it was only in 2021 that they truly exploded on the global stage.
With the rise in popularity of these non-fungible tokens and crypto, there must be a way to store these digital assets safely, either online or offline.
This is where NFT wallets come into play; they not only serve to store NFTs and crypto, but are also necessary for buying and selling NFTs on platforms like Opensea and X2y2.
If you want to purchase top NFTs like Bored Ape Yacht Club or Cryptopunks, you will need an NFT wallet.
What is the best NFT wallet in 2023?
With hundreds of NFT wallets with different features to choose from, we have done the hard work for you by narrowing down the 6 best NFT wallets.
These are the top NFT wallets that have to meet our criteria of being safe, secure, and also compatible to use on the biggest NFT marketplaces like Opensea and X2Y2, or they have their own in-house NFT marketplace.
Here are the best NFT wallets in 2023:
1. ZenGo – Best NFT wallet for online security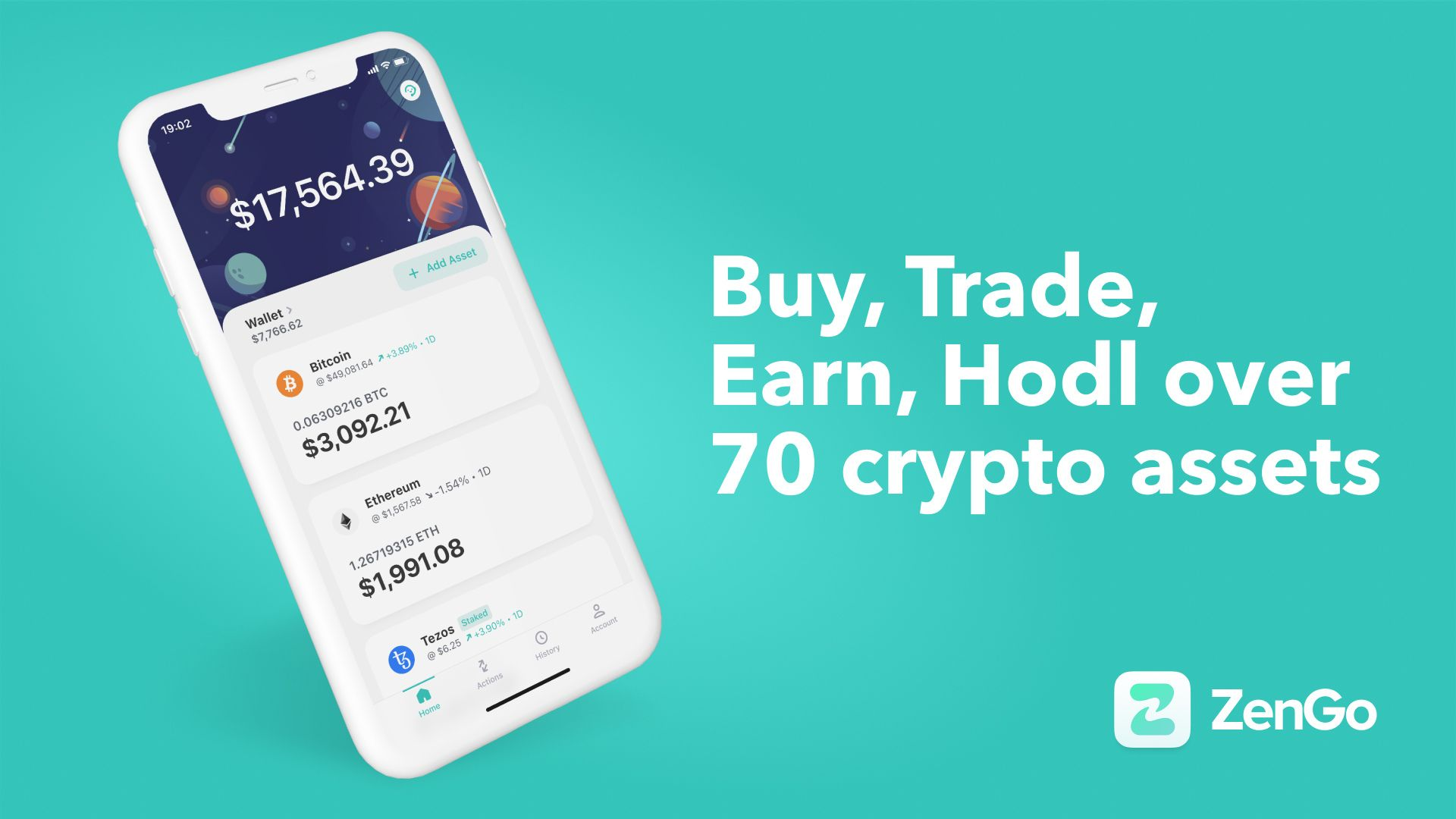 Type of Wallet: Hot wallet (digital assets stored online)
Marketplaces: Opensea, X2Y2, Looksrare, SuperRare, Gem, Genie, etc
Security: 3FA, MPC (Multi-Party Computation) cryptography, no seed phrases (that's a good thing), encrypted biometrics
Price: Free
Fees: 2%-6% to ZenGo when buying crypto. Different marketplace fees and network fees (paid to blockchain network operators) apply when purchasing NFTs.
Overview:
ZenGo is one of the most secure crypto wallets in Web3 that uses 3FA (3 Factor Authentication) and MPC cryptography.
It can also be used to access popular NFT marketplaces like Opensea, crypto trading protocols like Uniswap as well as other dapps (decentralized apps).
ZenGo's use of MPC (Multi-Party Computation) cryptography adds an extra layer of security by eliminating the need for recovery seed phrases used by traditional crypto wallets.
Private keys and seed phrases are the single failure point that has led to the loss of about $100 billion of Bitcoin due to private key mismanagement and stolen seed phrases through phishing.
I feel that removing seed phrases through MPC cryptography is crucial for the mass adoption of crypto wallets to join Web3. No more cracking your head on where to write your seed phrases and which part of your house to hide them in.
ZenGo's 3-Factor Authentication uses your email, a cloud-based recovery file, and an encrypted biometric of your face scan. The use 3FA and MPC cryptography ensures that digital assets are always in the user's custody, the NFT wallet can be recovered easily if the phone is lost, and makes phishing almost impossible.
Another amazing feature of ZenGo is its' ability to convert some or all of your monthly paycheck into a crypto such as Ethereum or Bitcoin. However, this feature is only available for US residents.
It is also possible to earn passive income by lending or staking your cryptocurrency in your ZenGo NFT wallet.
Features:
Supports 70+ crypto assets, including Ethereum, Bitcoin, and Polygon.
Uses 3 Factor Authentication (instead of two-factor authentication) and MPC cryptography, with no seed phrase or private key vulnerability.
Uses ClearSign Firewall that informs you if a Web3 transaction is safe or malicious.
KYC (Know your customer) is not required – no proof of identity is required, which means you remain anonymous.
US residents can deposit part (or all) of their monthly salary as a chosen cryptocurrency.
24/7 live customer support
Staking and lending of cryptocurrencies to earn passive income.
Pros:
Best NFT wallet in terms of online security features
No seed phrases to worry about; the NFT wallet can be recovered easily
24/7 live customer support in the app
Can be used to access most decentralized applications and popular marketplaces like Opensea
Cons:
Some decentralized apps do not support ZenGo NFT wallet
No browser extension
Not able to purchase NFTs on the Solana blockchain yet (maybe later on)
2. Coinbase – Best NFT wallet for trading NFTs and crypto
Type of Wallet: Hot wallet (digital assets stored online)
Marketplaces: Opensea, X2Y2, Looksrare, Gem, Genie, etc
Security: Seed recovery phrase, encrypted Google drive and iCloud backup for seed phrase, wallet access through Face ID scan or password
Price: Free
Fees: Different fees for fiat deposits. 1% fee for crypto transactions. Different marketplace and network fees apply when purchasing NFTs
Overview
Coinbase is a household name as a cryptocurrency exchange, but it is also one of the best NFT wallets for accessing most of the popular dapps and marketplaces on Web3. It has a Coinbase wallet Mobile App and a browser extension that can be used for connecting to NFT marketplaces and dapps.
The Coinbase crypto wallet supports many well-known NFT marketplaces, but it also has some convenient features for buying NFTs and trading tokens. One convenient feature includes having its own decentralized exchange within the NFT wallet for swapping tokens. This removes the hassle of going to a crypto exchange to buy a token that you like.
If you need crypto for purchasing NFTs, you can easily purchase them using a credit or debit card within the Coinbase wallet. You can also send crypto from other NFT wallets or entirely import your other NFT wallets into your Coinbase wallet.
One great feature I feel NFT lovers will appreciate is that Coinbase crypto wallet supports both the Ethereum blockchain as well as the Solana blockchain. This means you will be able to buy NFTs from both the Solana blockchain and Ethereum blockchain and keep them in one NFT wallet (the Coinbase one). You don't need to go through the trouble of having two separate NFT wallets for each blockchain.
Coinbase also has its own in-house marketplace to buy and sell NFTs.
Features:
Has its own marketplace called Coinbase NFT to trade NFTs.
Has its' own native decentralized exchange for swapping tokens.
Staking and lending of crypto to earn passive income.
Able to link the Coinbase wallet to the user's Coinbase account and manage the balances inside (for example, sending Ethereum from your Coinbase account to your NFT wallet).
Pros:
One of the best NFT wallets that is easy to use, has many features and can be used to access most decentralized apps, including popular NFT marketplaces like Opensea.
Supports many different blockchains like Avalanche, Solana, Ethereum, Binance Smart Chain, Polygon, etc.
Able to encrypt and backup recovery phrase to Google Drive or iCloud, hence removing the need to write them down on paper.
Well-developed mobile app.
Cons:
Not supported by some dapps
Not many users on Coinbase NFT marketplace; hence the volume of trades for the same NFT are much lower compared to marketplaces like Opensea (but you can still access Opensea with Coinbase's NFT wallet).
3. Crypto.com – Best NFT wallet with its own ecosystem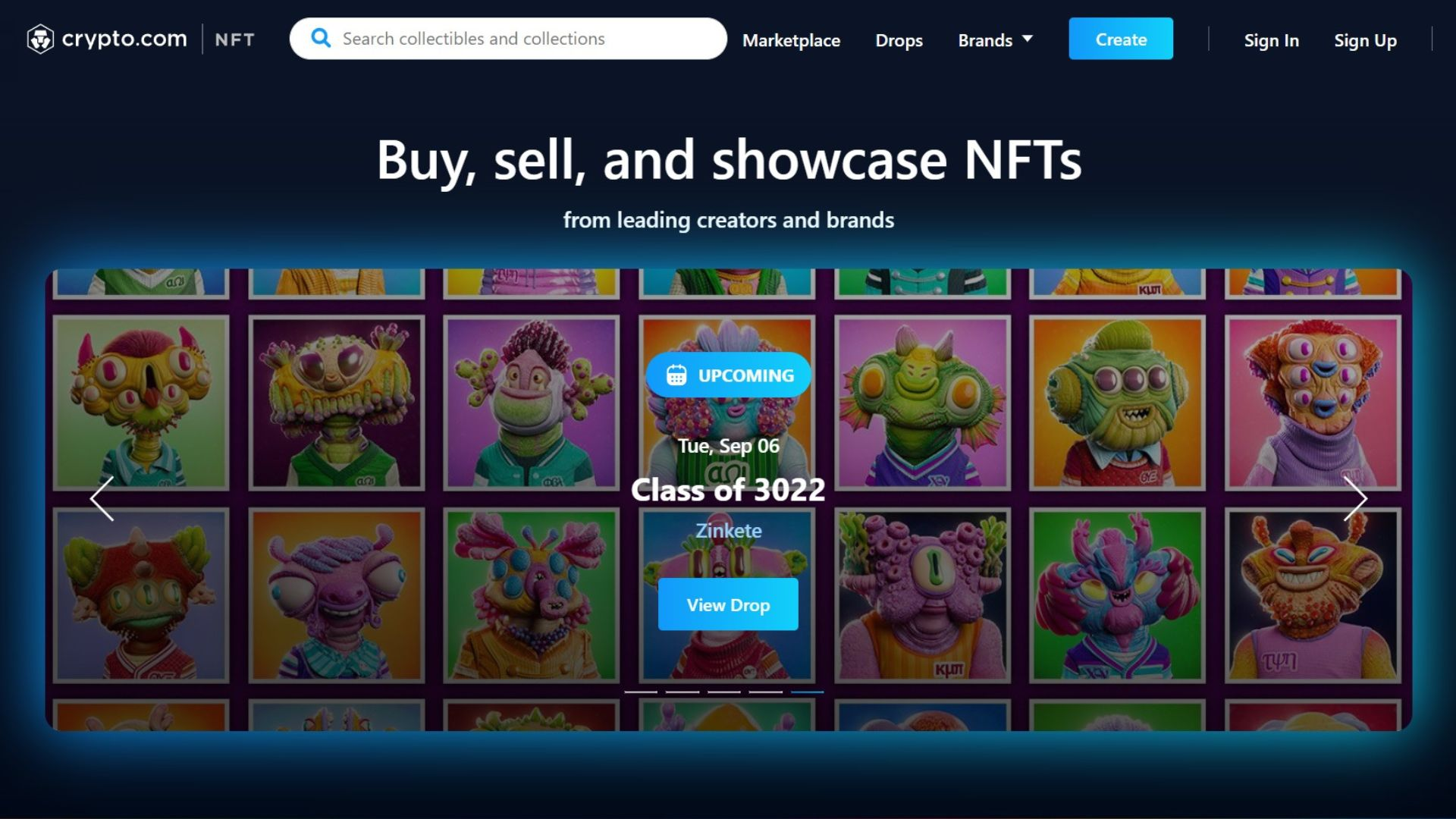 Type of Wallet: Custodial or non-custodial hot wallet
Marketplaces: Crypto.com
Security: Seed recovery phrase, Face ID scan, Two-Factor Authentication
Price: Free
Fees: 2% marketplace fee for trading on Crypto.com NFT market but no gas fees
Overview
When you think of Crypto.com, the very first image that comes to mind is of Matt Damon and his famous line 'Fortune Favours the Brave' in the ad campaign shown in movie trailers that compared the advent of crypto to the pioneers who developed aviation and spaceflight. Whatever your opinions are of this advertisement, it should at least give us confidence that Crypto.com has a big enough budget to pull off an advertisement like this.
Crypto.com wallet is another great NFT wallet with its own application for mobile devices and browser extension. It has its own dedicated Crypto.com NFT marketplace with NFT collections not listed in other NFT marketplaces like Opensea.
Trading and minting NFTs on Crypto.com's market does not require any gas fees because the NFTs are bought and stored on the Crypto.com NFT platform (instead of the blockchain), which means you save money on gas. This is one feature I'm sure NFT traders will love.
The only time you will incur any network fees is if you decide to transfer your NFTs from your Crypto.com NFT account to your Crypto.com DeFi wallet, which means the NFTs will be in your custody instead of Crypto.com. Don't worry if this sounds confusing because I highly doubt you will decide to do this.
One convenient feature of Crypto.com's NFT marketplace is that you can buy NFTs directly using fiat instead of crypto; hence you do not need to have crypto in your NFT wallet to buy NFTs.
One main downside of the Crypto.com NFT wallet is that it cannot be used to connect to popular NFT marketplaces like Opensea, you are limited to the NFT collection within Crypto.com's market, which has a much smaller user base compared to Opensea.
Features:
Supports 29 blockchains including Cronos, Crypto.org, Ethereum, Bitcoin, Polkadot, Ripple, Polygon, Avalanche-C, and Solana.
Supports 700+ crypto coins
Mobile application and web browser extension available.
Dedicated NFT marketplace on Crypto.com for trading NFTs
Fiat or cryptocurrency can be used to purchase NFTs on the Crypto.com market
Crypto.com App account can be linked to Crypto.com NFT account to purchase NFTs with cryptocurrencies in your Crypto.com account.
Pros:
One of the best NFT wallets with a self-contained ecosystem, you can trade cryptocurrencies and NFTs all within Cryto.com without relying on external dapps.
No gas fees are required for trading NFTs since transactions are done on the Crypto.com NFT platform and not on any blockchain.
Transactions using this wallet are almost instantaneous as they are not performed on-chain.
You have the choice between a custodial wallet (Crypto.com App / Crypto.com NFT) or a non-custodial wallet (Cypto.com DeFi Wallet) where you are in full control of your digital assets. It might be better to use a custodial wallet, so you don't have to worry about losing your seed phrase (as there is none for a custodial wallet).
Cons:
Not able to connect to other popular NFT marketplaces like Opensea even if you use the non-custodial Crypto.com DeFi wallet. Hence, limited to NFT collection on Crypto.com NFT platform. However, it does have some popular cross-chain NFTs that can be found on Opensea (but very few).
Need proof of identity (KYC) when signing up for a Crypto.com account.
4. NGRAVE – Most SECURE hardware wallet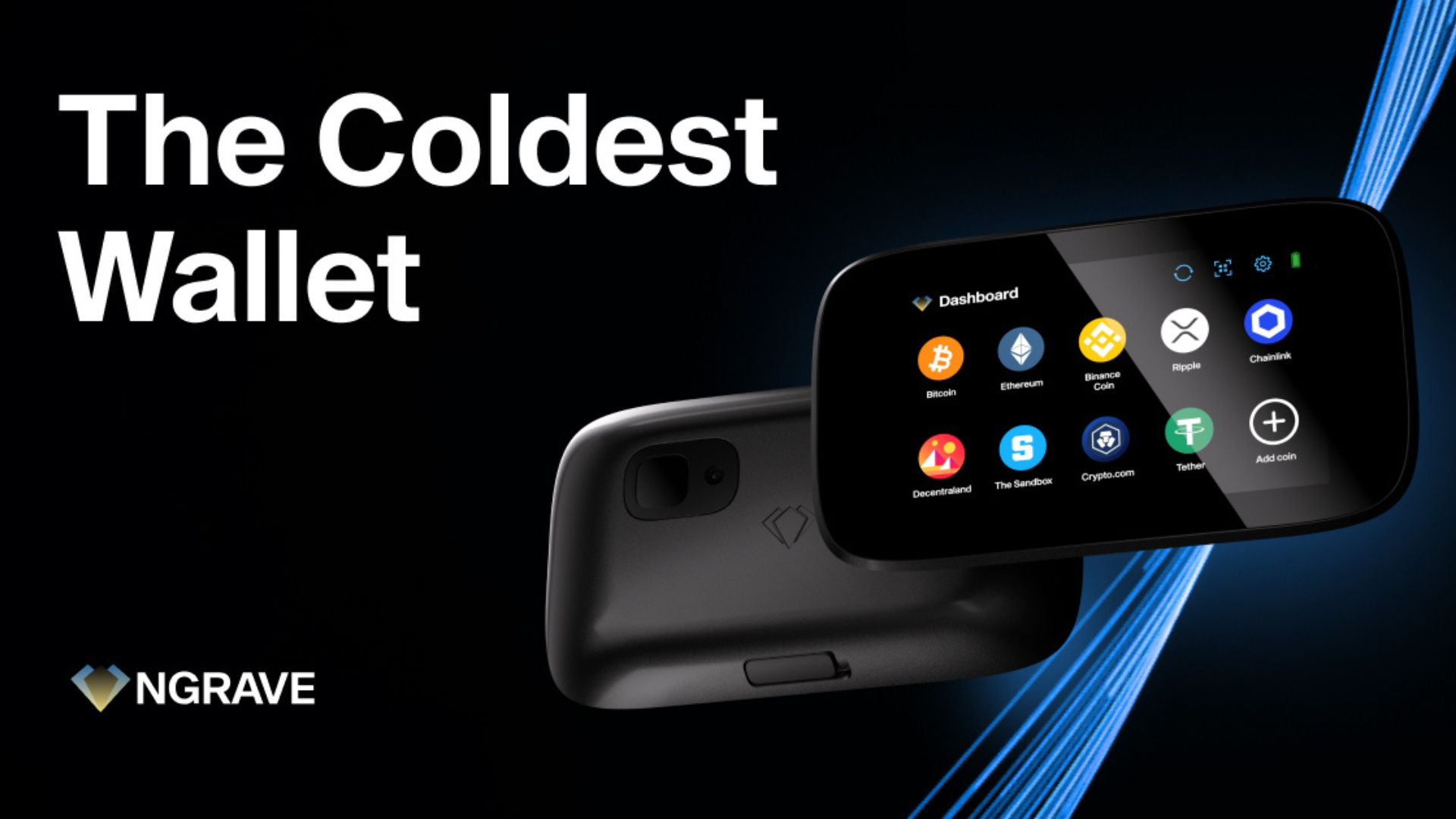 Type of Wallet: Hardware wallet (Freezing cold wallet)
Marketplace: Cannot buy directly from an NFT marketplace yet, can only send and receive Ethereum-based NFTs
Security: EAL7+ certified firmware (the only financial product with EAL7+), 100% offline, fully air-gapped, anti-tampering protection, advanced private key generation (Perfect Key), biometric and pincode authorization, offline QR code scanning
Price: €398 for ZERO, €498 for ZERO + GRAPHENE (Highly Recommended)
Fees: Different network fees apply when making transactions on the blockchain
Overview
If you're looking for the coldest NFT wallet to store your Moonbirds, Cryptopunks, or Bored Ape NFTs, look no further than the NGRAVE.
The whole point of buying a hardware wallet is for its security, other features like staking and form factor are good but less important. The NGRAVE is undoubtedly the MOST SECURE hardware wallet on planet earth for the safe keeping of your most precious digital assets, be it NFTs or cryptocurrencies.
It is the only financial product to attain EAL7+ certification for its Operating System, the highest financial security certification in the world.
The founders of NGRAVE have been in the crypto space as early as 2013 with nearly a decade of experience in blockchain security. They have considered every security breach possible to provide the first end-to-end solution in the NGRAVE ecosystem for managing your NFTs and cryptocurrencies.
The NGRAVE full ecosystem comes with ZERO (the actual hardware wallet), GRAPHENE (a physical stainless steel backup of your private key), and LIQUID (NGRAVE's native application).
Right off the bat for private key (or seed phrase) generation, most online NFT wallets, and even hardware wallets provide you with a fixed set of seed recovery phrase, WHILE being connected to the internet! This is the first security breach of all NFT wallets.
The private key generation on the NGRAVE ZERO happens completely offline and randomized; it uses its internal chip, light intensity from its light sensors, and your biometric fingerprint to generate keys in real-time randomly. Your participation is then required to tap the 'Freeze' icon to stop the keys from changing. This will be your set of uniquely personalized private keys that even the manufacturer cannot predict.
Most hardware wallets claim to keep your private keys offline, but they are still exposed online during transactions. The NGRAVE ZERO wallet, on the other hand, is fully air-gapped and 100% offline, it does NOT use USB, WIFI, Bluetooth, or NFC (near field communication) for approving transactions. Instead, it uses QR code scanning together with the LIQUID app for approving transactions, ensuring that your private keys always stay inside ZERO and are NEVER exposed to the internet.
Lastly, to have a physical backup for the ZERO hardware wallet, you have the option (highly recommended) to purchase GRAPHENE which is a combination of 2 stainless steel plates that have to be joined together and the code punctured onto the lower plate with a punch pen. The upper and lower plate can be kept separately, and the only way to read the private keys is to put both plates together.
Some features currently in progress would be the integration of Metamask, which would allow your hardware wallet to integrate with dapps and marketplaces like Opensea, another feature in development would be the staking of coins in LIQUID.
Features:
4-inch Full-color high pixel touchscreen display on the wallet
12 x 12mm fingerprint sensor
Fully air-gapped – No WIFI, no USB, no NFC, and no Bluetooth. Private keys are always in the hardware wallet and never exposed online
Native LIQUID dapp for managing cryptocurrencies and NFTs
GRAPHENE stainless steel plates for physical backup of private keys
Pros:
The MOST SECURE hardware wallet in the world. The best NFT wallet in terms of security. Meant for keeping your most valuable digital assets.
A large touchscreen display allows for easy navigation and interaction.
Cons:
Can only receive and send NFTs on the Ethereum blockchain at the moment.
Some coins are not supported yet, but most of the major ones are available, and they are slowly adding more.
5. Ledger Nano X – Best hardware wallet for staking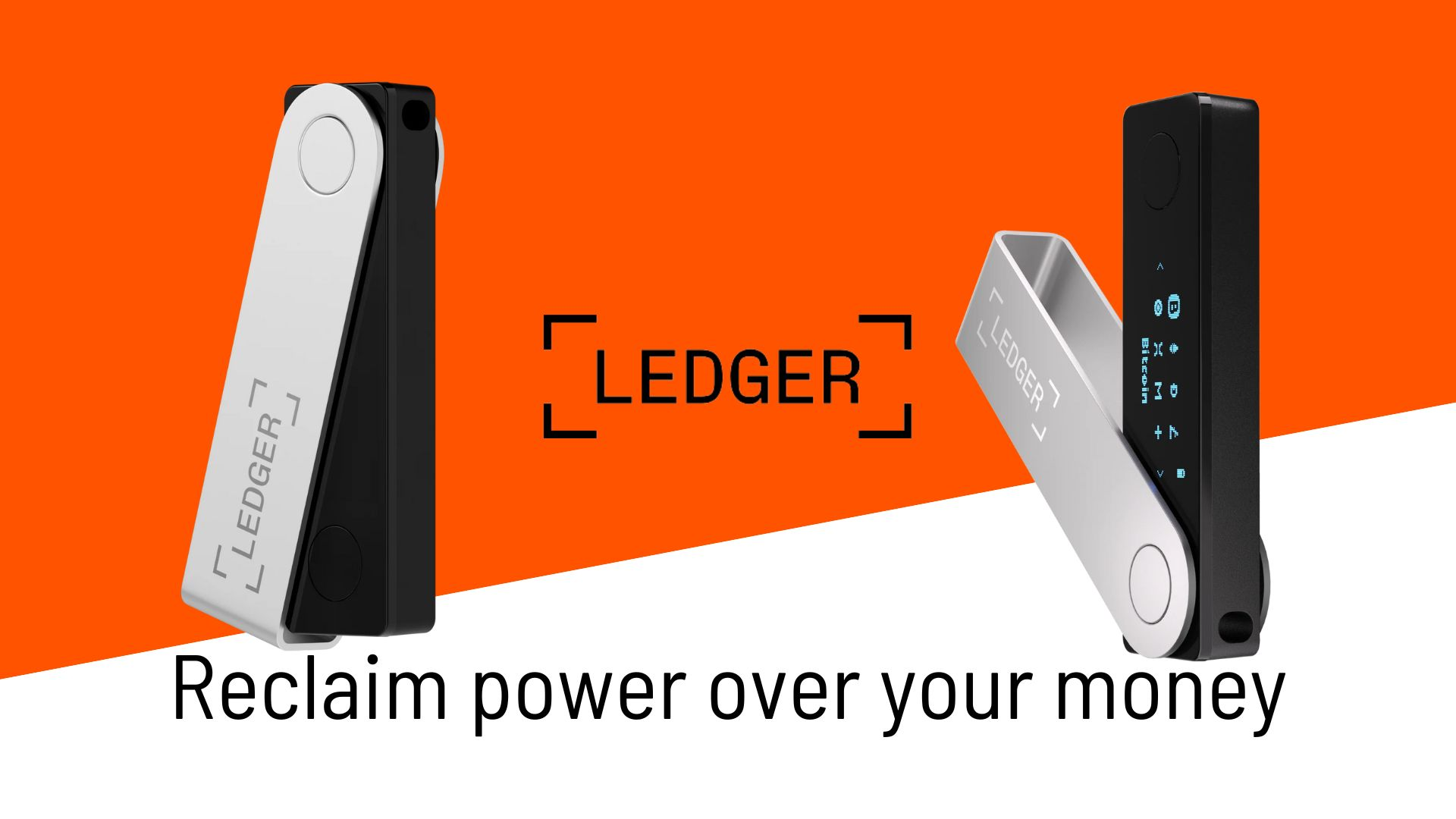 Type of Wallet: Hardware wallet (cold wallet)
Marketplaces: Opensea, X2Y2, Looksrare, SuperRare, Gem, Genie, etc
Security: 24-word recovery phrase, certified secure element (CC EAL5+), proprietary BOLOS Operating System, pincode
Price: US$149
Fees: Different NFT marketplace and network fees apply when purchasing NFTs
Overview
Ledger Nano X has proven to be one of the best NFT wallets for secure cold storage of your valuable NFTs and cryptocurrencies that you do not intend to use.
It uses a secure element (the same chip used in credit cards) to store your private key which can only be unlocked by pincode – even if someone gets hold of your Ledger Nano X, there is no way to access your private key unless he knows your pincode (or your seed phrase).
The Ledger Nano X comes with a proprietary application called Ledger Live, for desktop and mobile devices. This allows you to view your digital assets without connecting the physical hardware wallet to your computer. Ledger Live can also access over 15 Web3 apps for building your portfolio.
When it comes to staking your tokens natively to earn interests, that is where Ledger Nano X shines. Ledger Live makes it incredibly easy to stake your coins in just a few simple steps of choosing the token to stake, the validator, the amount to stake, and confirming the transaction. You do not need to connect your hardware wallet to third-party crypto staking platforms as staking can be done in Ledger Live.
Another useful and convenient feature of the Ledger Nano X is its Bluetooth protocol which can authorize transactions on Ledger Live mobile.
Features:
Supports over 5,500 coins including major cryptocurrencies like Bitcoin, Ethereum, XRP, and more.
Can install up to 100 dapps.
128x64px screen
Ledger Live application for viewing and managing digital assets
Staking of tokens on Ledger Live
Encrypted Bluetooth or USB-C connection between Ledger Nano X and Ledger Live.
Pros:
One of the best hardware wallets for staking tokens.
Compatible with all the major cryptocurrencies and tokens.
Can connect to most of the NFT marketplaces like Opensea by pairing with Metamask.
Can view your wallet assets on Ledger Live without connecting the hardware wallet to your computer.
Cons:
Not the best user interface with a small screen and two buttons on the device
Still has some security loopholes like online generation of wallet keys and has to be connected online to approve transactions.
6. MetaMask – Best NFT wallet for beginners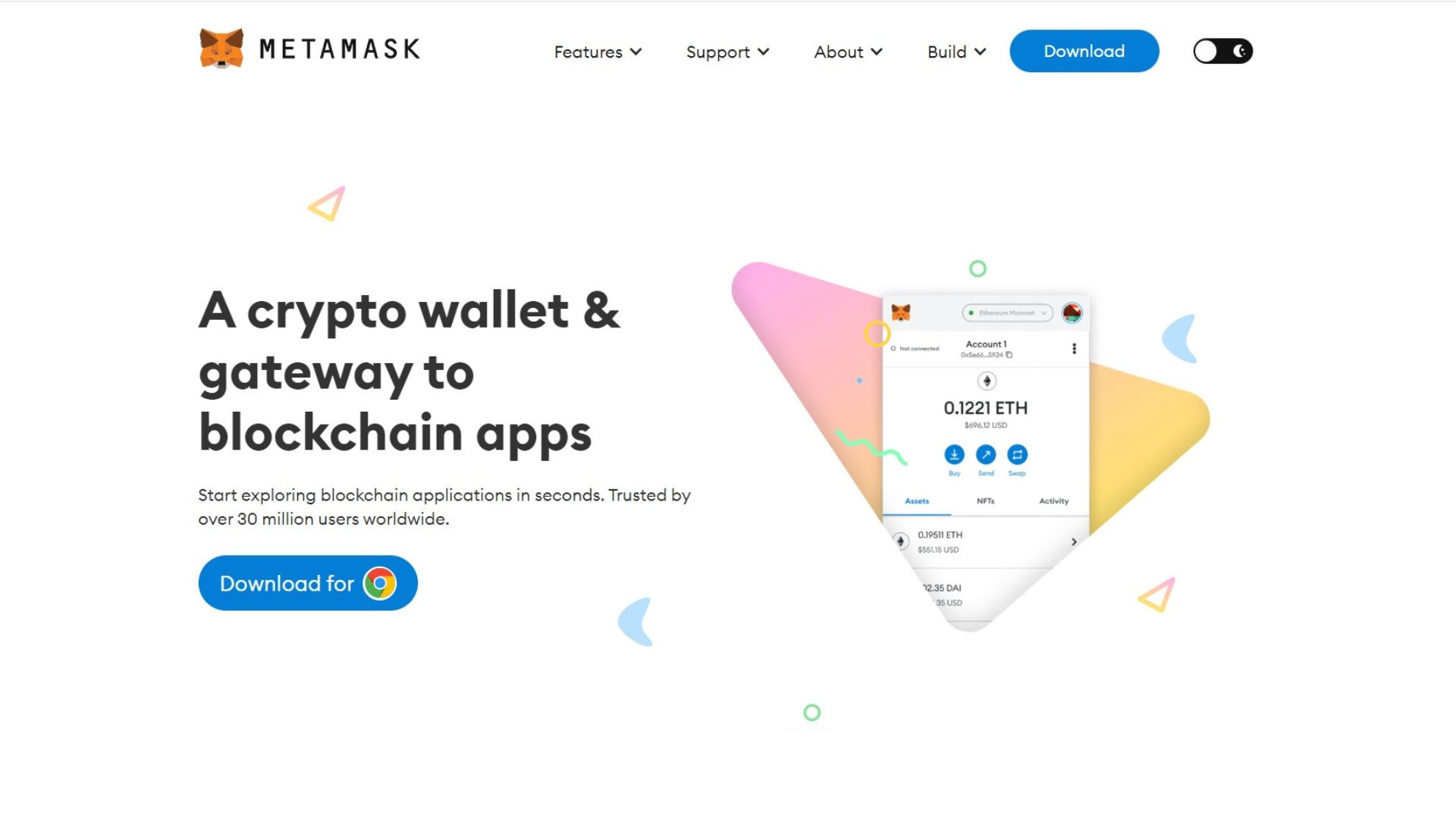 Type of Wallet: Hot wallet (digital assets stored online)
Marketplaces: Opensea, X2Y2, Looksrare, SuperRare, Gem, Genie, etc
Security: Seed recovery phrase, password to access NFT wallet
Price: Free
Fees: Different fees for buying ETH on MetaMask through MoonPay, Transak, CoinBase or Wyre. Different NFT marketplace and network fees apply when purchasing NFTs or swapping coins.
Overview
To talk about NFT wallets without mentioning MetaMask would be a crime. But then again, MetaMask probably does not need mentioning as it is the most popular and widely used NFT wallet amongst NFT traders.
The MetaMask wallet is extremely easy to set up and navigate. It does not have buttons all over the place to confuse you and has the essential functions of purchasing Ethereum, sending out or swapping coins, and checking your transaction activities.
Because it is so widely used, the MetaMask crypto wallet supports nearly all NFT marketplaces as well as the majority of dapps.
However, precisely because the MetaMask wallet is the most widely used NFT wallet in Web3, user's of the MetaMask NFT wallet are also the most susceptible to online attacks.
The security features of MetaMask are not as good compared NFT wallets like ZenGo that take precautions to remove seed phrase vulnerability.
Your MetaMask seed recovery phrase is generated online and stored as an encrypted file on your local computer. If the computer you use for creating your MetaMask NFT wallet is already infected with malware, hackers can steal your encrypted private keys and unlock your password with a brute force method if you are not using a strong password.
It is even worse if you decide to write your seed recovery phrase down in a Word Document and store it somewhere on your computer.
Hence, while MetaMask is convenient and super easy to use, you might want to create multiple NFT wallets and not store all your NFTs and crypto in just one wallet.
Features:
Buy, store, send and swap tokens
Available as a desktop browser and mobile app
Pros:
The most widely used NFT wallet in Web3 hence works with almost all NFT marketplaces and majority of dapps.
MetaMask crypto wallet supports integration with popular hardware wallets like Ledger Nano X
Supported by most web browsers like Chrome, Brave, and Microsoft Edge
Simple user interface and easy to use
Cons:
Many security loopholes, and it is the NFT wallet that is most vulnerable and susceptible to online attacks on Web3
Not able to purchase NFTs on the Solana blockchain
Does not support Bitcoin
What is an NFT wallet?
An NFT wallet (sometimes called a crypto wallet) is a proof of ownership to a pair of keys – a public key (or public wallet address) and a private key that only you have access to and is used for signing transactions.
The person holding the private keys has access to all digital assets on all blockchains associated with that NFT wallet – including cryptocurrencies and NFTs (non-fungible tokens). Check out this guide on what a blockchain is if you want to understand more.
There are two broadly categorized types of NFT wallets – a hot wallet and a cold wallet.
A hot wallet is an NFT wallet that is always connected to the internet, and people normally used hot wallets for regularly signing of contracts which makes it susceptible to smart contract vulnerabilities (technically a hardware wallet can become a hot wallet if you are constantly using it daily to sign every single contract).
The encrypted private keys of a hot wallet are always online (if your computer is connected to the internet) and are susceptible to malware attacks.
A hot wallet can even be further categorized into self-custodial wallets and custodial wallets.
If you have ever heard the phrase 'Not your keys, not your coins', this is often referring to custodial NFT wallets where your private keys are in the custody of a third party like Coinbase or Crypto.com. You put your trust in these organizations in keeping your NFTs and cryptocurrency safe.
Custodial NFT wallets make it easier to recover your password if you lose them. Still, you run the risk of losing your digital assets or having them frozen if the custodian is facing financial difficulties during poor market conditions.
Self-custodial wallets are NFT wallets where the private keys are in your possession, and only you have access to the NFTs and crytocurrency stored inside that NFT wallet. Your digital assets belong entirely to you, and only you have the authority to decide what to do with them.
Cold wallets, on the other hand, are NFT wallets where the private keys are not exposed online and are hardly used for signing smart contracts.
Technically, an NFT wallet like MetaMask or Coinbase can be considered a cold wallet if your laptop is not connected to the internet and you hardly use that NFT wallet for any transactions.
However, more often than not, cold wallets are often associated with hardware wallets where the private keys of the wallet are stored offline in a secured element of a thumb drive or device. You only use your cold wallet for storing valuable digital assets and the wallet keys are only exposed online during the signing of contracts.
Are hardware wallets necessary?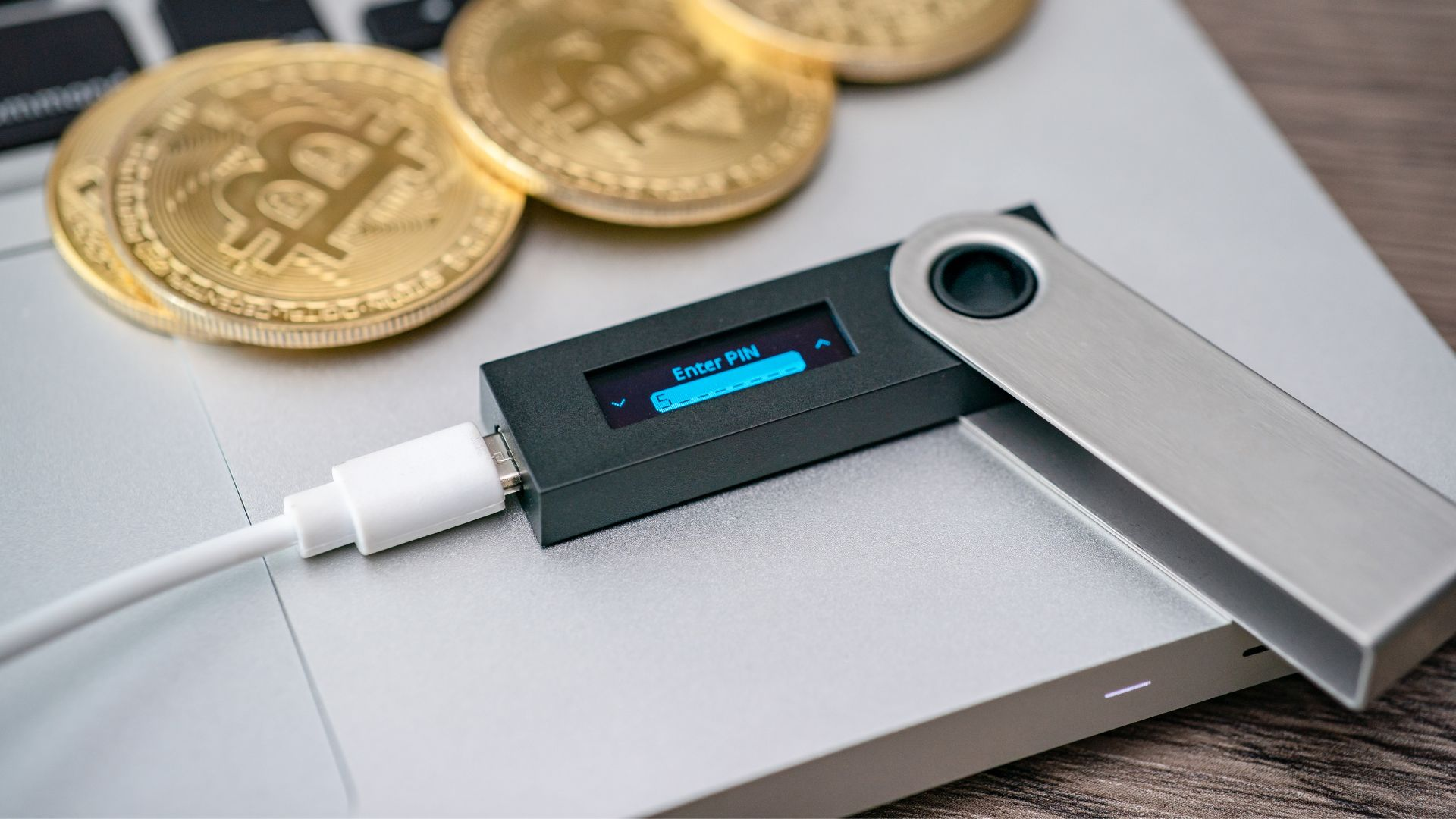 If you happen to own some Bored Ape Yacht Club or Moonbirds NFTs, it would be very unwise to leave these valuable NFTs in a hot wallet that is accessible by mobile application or a web browser.
All the top NFT wallets do not compromise on security and hardware wallets are necessary if you hold highly valuable NFTs and a lot of cryptocurrencies, since their manufacturers take security very seriously.
You will not be using your hardware wallet on a daily basis for signing smart contracts but rather, for long-term storage of your crypto assets and NFTs.
Private keys of hot wallets are stored online and are susceptible to online attacks from hackers. Therefore, you would want to store your private keys offline in a hardware wallet with access to your most valuable NFTs and cryptocurrencies.
There are many hackers out there who design malicious smart contracts to get your full approval for transactions, and people often fall prey due to blind signing or human error. Other kinds of online hacks that people are vulnerable to are phishing attacks and SIM swap attacks (for mobile devices).
One case of an online attack happened where the Premint platform for registering NFT projects was compromised and over 300 NFTs were stolen from users, including a Bored Ape and Azuki NFT (which a really expensive NFTs!).
However, if you're holding less than 1 ETH or less valuable NFTs (Pixelmon maybe?) in your hot NFT wallet, then it is not necessary to get a hardware wallet (unless Ethereum goes up to the same price as Bitcoin or if Pixelmon goes back to its initial floor price in the first week of sales).